December 2, 2020
LeanIX in Top 20 of Technology Fast 50 – the Fastest-Growing Technology Companies in Germany
With 758% growth, LeanIX ranks 13th in the Deloitte Technology Fast 50 2020.
Bonn, Germany and Boston, MA – December 2, 2020 – LeanIX was awarded the Deloitte Technology Fast 50 Award 2020. The rankings are based on percentage revenue growth over the last four financial years (2016-2019). LeanIX achieved a growth of 758% during this period. The in-house developed Software-as-a-Service for Enterprise Architecture Management, Cloud Transformation, and Cloud Governance contributed significantly to this revenue growth.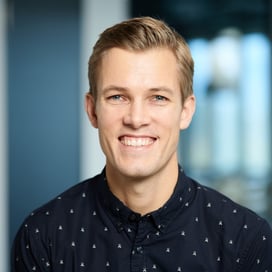 André Christ, CEO of LeanIX, is particularly positive about the sales growth rate of 758% over the last four years: "The high growth rate reflects three important factors for LeanIX: (1) More and more organizations rely on LeanIX to get ready for continuous transformation - a key capability in the digital age; (2) enterprise architecture is no longer a niche topic, but at top of the list of decision makers; and (3) the strong growth enables us to heavily invest in customer centricity and innovation, for example, helping organizations to adopt Cloud Native Architectures in an efficient and compliant way."
"With their products and services, the winners of the Deloitte Technology Fast 50 demonstrate how innovation and business success can be combined," explained Dr. Andreas Gentner, Partner and Head of Technology, Media & Telecommunications EMEA at Deloitte.
"I wish our participants and award winners all the best for their entrepreneurial future. Their success makes us optimistic about Germany as a tech location."
About Deloitte
Deloitte is a leading global provider of audit and assurance, consulting, financial advisory, risk advisory, tax, and related services; legal advisory services in Germany are provided by Deloitte Legal. Our global network of member firms and related entities in more than 150 countries and territories (collectively, the "Deloitte organization") serves four out of five Fortune Global 500® companies. Learn how Deloitte's approximately 330,000 people make an impact that matters at www.deloitte.com/de.

Deloitte refers to one or more of Deloitte Touche Tohmatsu Limited ("DTTL"), its global network of member firms, and their related entities (collectively, the "Deloitte organization"). DTTL (also referred to as "Deloitte Global") and each of its member firms and related entities are legally separate and independent entities, which cannot obligate or bind each other in respect of third parties. DTTL and each DTTL member firm and related entity is liable only for its own acts and omissions, and not those of each other. DTTL does not provide services to clients. Please see www.deloitte.com/de/UeberUns to learn more.

About LeanIX

LeanIX is the single source of truth for Corporate IT and Product IT to create transparency of the present and derive actions, to shape the future in an understandable business context. LeanIX provides its Software-as-a-Service to 300+ international customers including well-known brands such as Adidas, Atlassian, Dropbox, DHL, Merck, Volkswagen, Vodafone and Zalando. More than 50 certified partners such as Deloitte, Cognizant, and PwC rely on the dynamically-growing IT company co-founded in 2012 by LeanIX CEO André Christ.

With EA Connect Days, LeanIX has been regularly organizing one of the world's most important industry events in the field of Enterprise Architecture since 2014. The company is headquartered in Bonn, Germany with additional offices in Boston, Massachusetts; Munich, Germany; Utrecht, Netherlands; and, Hyderabad, India. It has more than 230 employees worldwide.
Media Contact:
Rich Mullikin, APR
Rocket Science PR, for LeanIX
Telephone: +1 415 464 8110 x216
Mobile: +1 925 354 7444