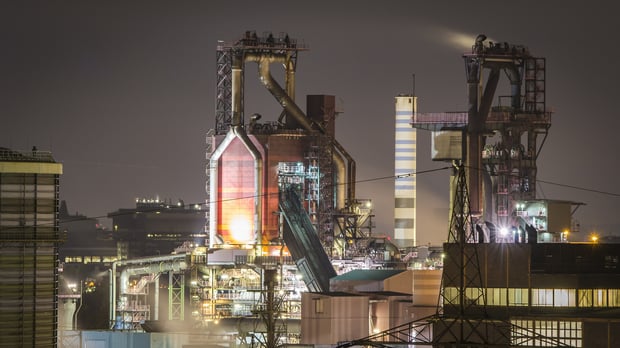 2020 is making CIOs and enterprise architects (EAs) in the manufacturing industry more determined than ever to unlock the benefits of Industry 4.0. But while intelligent automation and IoT-enabled machinery are the precursors to more efficient and controllable production lines, manufacturers must be equipped with superior ways of updating legacy technologies in order to implement digital services at scale and manage each with regularity.
This process requires a firm evaluation of the current ways in which IT networks are integrated in order to set proportional architectural targets. However, in order to do so with any means of efficiency and accuracy, CIOs and EAs must collect information using the unique means afforded to their position and answer the following questions:
What applications matter most to the business —

and how are their lifecycles changing?

What are our critical technology dependencies and how can we optimize business data management?
What are our technology risks?
Where is our data and where is it being used?
Who are our vendors and how are they managed?
How much are we spending on IT?
EAs and CIOs can only draw their conclusions by mapping the connections between all enterprise resources (employees, data, transportation networks, etc.), an undertaking that naturally entails clear visibility into IT and business landscapes to craft solutions for better interoperability. Ensuring this transparency is the essence of modern EA, and as observed through the work of LeanIX clients in the manufacturing industry, it is primarily being used to streamline digital transformation and activate the following categories of technology trends:
Technology trends in the manufacturing industry
Digitization in smart factories and plant operations involves connectivity to more than the production machines and systems to drive efficiency and manufacturing cycles.
Items such as "wearables", mobile devices, smart machines, third-party services, voice control, and remote sensing are capitalized on to create a real-time and data-rich environment.
Connectivity and data-enabled, automated processes are based on a system that self-optimizes performance across a broader network and self-adapts to learn from new conditions in real-time.
Digital supply chains
As a result of more digitized systems and processes, end customers are routinely being handed the means to dictate how products are shaped and how transactions occur.
Customers increasingly seek personalized products or prefer to shop where they can select from larger assortments of stock-keeping units. Digital technologies also enable the personalization of products and services.
Smart products and services
Manufacturers can position themselves to improve their customers' experience with smart, connected products.
Manufacturers can improve the performance of their service operations through remote connectivity which enables predictive maintenance, continuous up-times, rapid service response, and the opportunity to offer incremental, revenue-producing products and services.
Additive manufacturing
EA resources for the manufacturing industry
LeanIX offers a number of free downloadable white papers and posters to help those in the manufacturing industry use EA to enable the above trends. Whether you are interested in using EA during digital transformations to consolidate IT and business costs, catalog IT and business landscapes, or improve information sharing throughout stakeholder networks, our guides below can help: