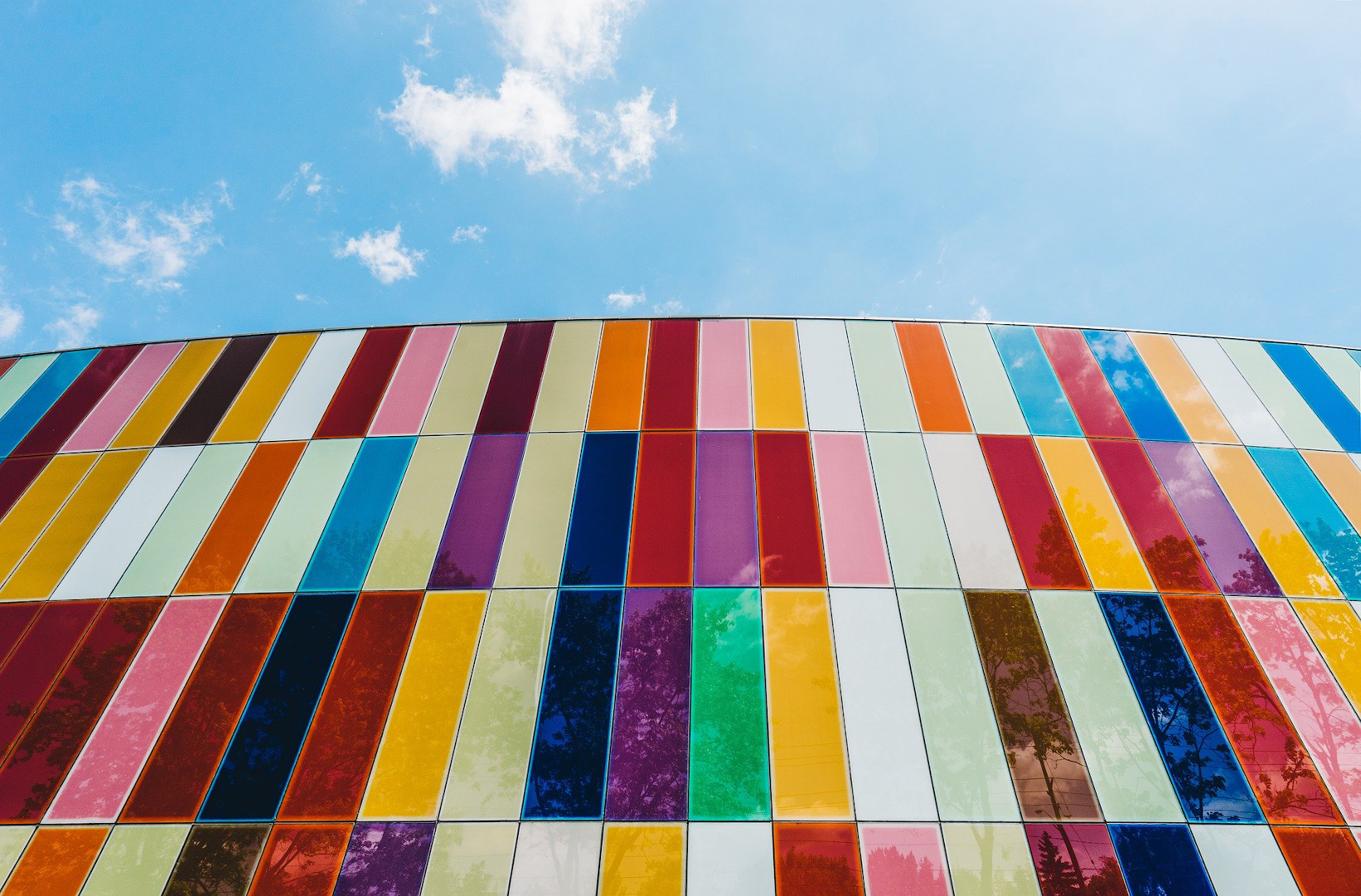 A career in Enterprise Architecture can be bolstered by a variety of industry certifications. In fact, it is very much expected that EAs stay current with IT and business trends to execute fitting architectural designs for their organizations.
So, whether related to systems thinking, project management skills, IT governance and operations, or hardware and software knowledge, here are 12 certifications to augment life as EA.
An Amazon Web Services (AWS) Certified Solutions Architect is a supplement to those with roles tilting heavily to solutions architecture and involving architecting and deploying applications on AWS technologies.
Key learnings include building architectures structured around customer requirements, and delivering implementation guidance to all levels of an organization throughout a project's life cycle. To pass the exam, it is recommended to already have hands-on experience with AWS deployment and management services plus an understanding of networking technologies as they relate to AWS.
The AWS Certified Solution Architect certificate does not include a course.
Cost: USD 100 for cloud practitioner; USD 150 for associate-level; and USD 300 for professional-level exams.
If you are a systems network professional working for a government and military agency and with a focus on security and compliance, earning a Certified Network Defense Architect (CNDA) can benefit your career. With a pre-requisite of only a Certified Ethical Hacking Certification, a CNDNA program can teach security officers, auditors, security professionals, and site administrators new ways to maintain the integrity of their network infrastructure.
Cost: USD 200 for application; USD 200 for certificate processing.
For those who've already obtained a Certified Information Systems Security Professional certification (CISSP), a combined CISSP-Information Systems Security Architecture Professional (CISSP-ISSAP) certificate will further hone a craft in information security architecture, engineering, and management. The CISSP-ISSAP is recommended to those occupying chief security architect or analyst roles with responsibilities falling somewhere between the C-suite and upper managerial level.
The designation helps bring technology professionals closer to the consultative and analytical processes of information security. As well, the CISSP-ISSAP certificate is billed as a way to give risk-based guidance to senior management in order to meet organizational goals.
Cost: USD 699 for the exam and a USD 35 annual maintenance fee.
Otherwise known as Open CA training, the Open Group Certified Architect certification is regarded by many as a benchmark of excellence for Technology, Business, and Enterprise Architects. The certification program does not involve training courses nor any written exams but instead asks applicants to prove skills via peer interviews and written applications.
There are three levels to an Open CA certification: Level 1, Certified; Level 2, Master; Level 3, Distinguished.
Cost: USD 1,250; a yearly renewal fee of USD 175; and USD 250 to re-certify every three years.
Dell EMC (so named after the first initials of the acquired company's three founders) cloud architect training and certification is meant to teach the benefits, challenges, and considerations of design and requirements gathering when building a cloud infrastructure. A Dell EMC Proven Professional Cloud Architect Specialist certification follows an open approach to planning and design, drawing upon core concepts and practices from multiple vendors, products, and cloud technologies.
The course/certificate is meant for cloud architects, designers, and consultants with three or more years of experience in storage, operating systems, virtualization, networking, business continuity, or disaster recovery.
Cost: Courses and exams start at USD 230.
Axelos' Information Technology Infrastructure Library (ITIL) accreditation program is a favorite among Enterprise Architects working in an IT service management environment and seeking new ways to manage processes. ITIL, which is currently in Version 3, is not a tool but rather a code of practices related to IT service and lifecycle management. Its systematic approach to IT service management aims to teach applicants improved ways to manage business risk, strengthen customer relations, develop cost-effective practices, and build scalable IT environments.
To qualify for the Master certificate requires an ITIL Expert certification (lasting 17 credits from the Axelos foundation) plus five years of work experience in IT service management.
Cost: Exam fees vary by vendor.
A Google Professional Cloud Architect course/certificate promises students a complete understanding of cloud architecture on the Google Cloud Platform. The certificate gives holders the knowledge to develop and manage highly scalable solutions to promote their business objectives.
In particular, it assess one's ability to: design for security and compliance; optimize technical and business processes; manage implementations of cloud architecture; and ensure solutions and operations reliability. Though there are no enrollment pre-requisites, the exam must be completed at a designated Google testing facility.
Cost: USD 200.
A fully Red Hat Certified Architect (RHCA) is a mark of someone who, in addition to five additional Red Hat-sponsored certifications chosen from the system administrator, has kept current one of the software company's three top-tier certifications:
(1) Red Hat Certified Engineer
(2) Red Hat Certified Enterprise Microservices Developer
(3) Red Hat Certified JBoss Developer
Red Hat offers many combinations of singular skills- and technology-focused courses for IT architects of all stripes to reach their desired level of training.
Any RHCA credential is helpful for those wishing to expand awareness of the open-soure software company's product line.
Cost: Fees for a complete certification range from USD 1500 to 4000.
After earning either a Salesforce Application Architect or Salesforce Systems Architect certificate, any IT architect interested in cementing their qualifications in Salesforce can enroll in a Salesforce Certified Technical Architect (CTA) exam. The CTA is a chance to improve the knowledge and skills required to build high-performance technical solutions on the Salesforce platform and become a fully qualified Salesforce Architect.
Cost: USD 400 per exam and an additional USD 6,000 to pass the Technical Architect Review Board exam.
A Professional Cloud Solutions Architect Certification by the Cloud Credential Council, a vendor-neutral certification sponsor specializing also in Big Data and IoT training, is useful for technology professionals looking to support organizations in the early stages of cloud migration.
In particular, the certification course covers: cloud computer and service management; ITaaS and its key engineering concepts; consumer and customer expectations in cloud environments; implementing cloud technology; and evaluating cloud solution architecture.
The Council lists the target audience as: Technology Architects; Application Architects; System Architects; Enterprise Architects; Cloud Stategy Consultants; and Senior Developers. It is recommended that participants already hold a Cloud Technology Associate certification or be TOGAF certified.
Cost: $495 for the self-study materials and an exam voucher.
The Open Group's longstanding TOGAF Enterprise Architecture framework, which is used universally to implement and manage enterprise technology, is currently in its ninth variation. TOGAF 9 Certification (which comprises also its subsequent maintenance updates up to 9.2) is a way to qualify skills via written exams to demonstrate to employers your commitment to enterprise architecture as a discipline.
The certification is made of two levels: Level 1, the TOGAF 9 Foundation badge (open to all); Level 2, the TOGAF 9 Certification (requires TOGAF 9 Foundation).
Cost: $360 per exam; $550 for both at once.
If you are professional in the growing field of virtualization, the Virtualization Council offers vendor-neutral certifications to becoming fluent in leading virtualization product suites (e.g., VMware, Microsoft, Xen, Virtual Iron). The certification program is classroom-based.
Cost: USD 125 (for each product suite).