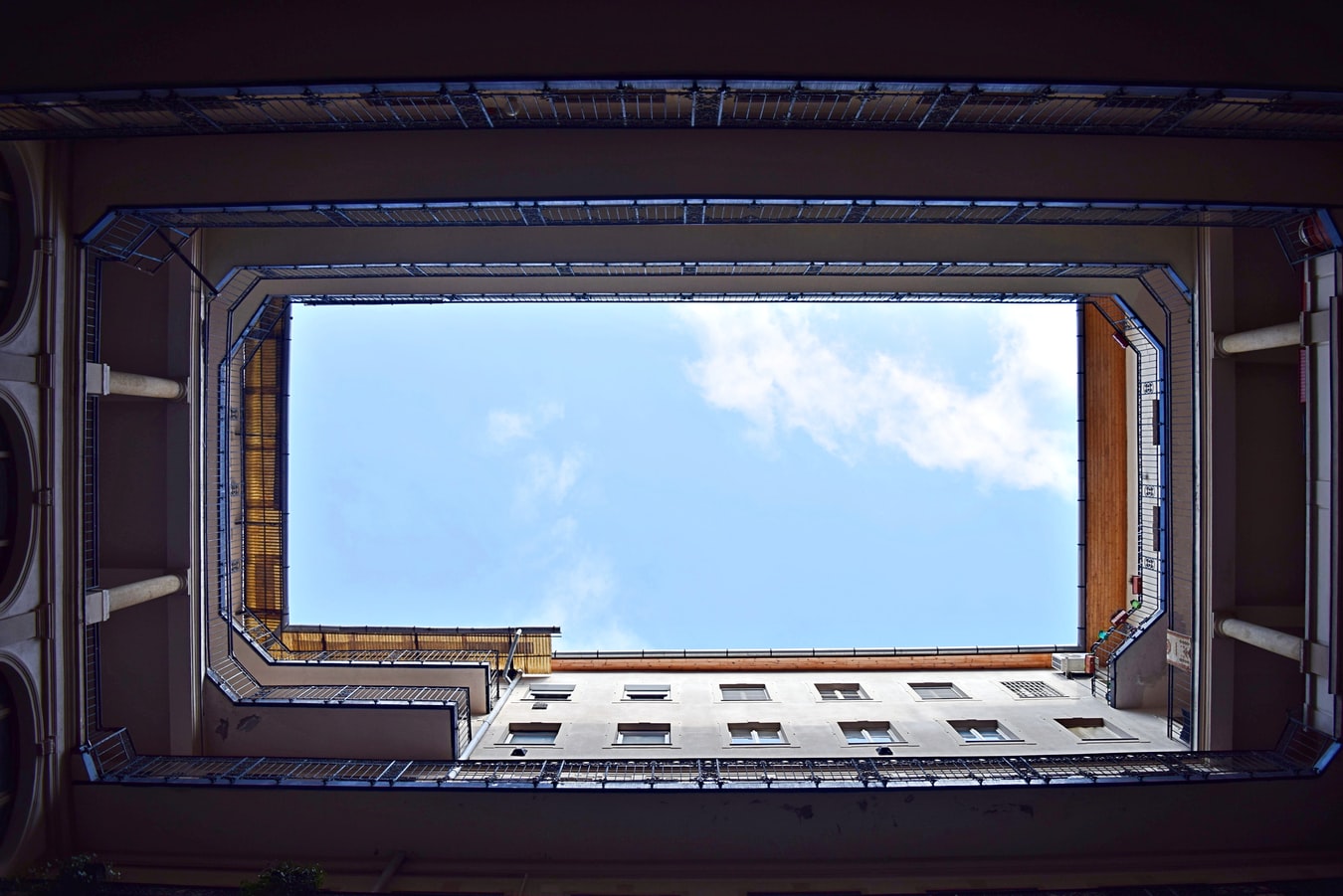 We've all heard the old adage, "when the going gets tough, the tough get going." However, during times as turbulent as these, it can be difficult for individuals to know where to begin. The COVID-19 pandemic has been an extreme challenge for all of humanity, business, and the global economy. In this blog, we will discuss how enterprise architects can play a small part in the resistance by supporting business continuity.
Such was the subject of a recent webinar hosted by The Open Group, a global consortium that enables the achievement of business objectives through technology standards. The discussion was led by André Christ, CEO and Co-founder of LeanIX.
The elevated importance of EA
Many of the organizations fortunate enough to operate during the coronavirus pandemic have had to do so with a fully remote workforce. This has presented IT executives and enterprise architects with a host of new challenges to support employees' technology needs while at the same time being mindful of costs, information security risks, and business strategy. To begin this webinar, André spoke to the growing importance of the role of EAs and what initiatives have been forced to the forefront as a result of recent circumstances.
"Innovation topics enabling better work from home (paperless office, video conferencing, digital signing) are now more in focus." – Enterprise Architect, Energy Industry
LeanIX recently conducted a survey among a set of its customers to better understand how enterprise architects are helping with business continuity during the COVID-19 crisis. The results showed that cost savings and business criticality analysis were top of mind by the vast majority of EAs. 29% of respondents said that they were performing application rationalization activities to identify redundancies and reduce costs. The second-highest focus, with 27% of responses, was analyzing the application portfolio by business criticality. Both of these efforts support business continuity management by streamlining the IT landscape, consolidating costs during a time where revenue is unpredictable, and ensuring a remote workforce has the technology it needs to create value for the organization.
How EAs help to keep IT running
When looking at the impact the pandemic has had on IT's prioritization of initiatives, André broke down four key topics that LeanIX has seen both internally and amongst its customer base. These are: increasing employee experience, reducing IT cost and complexity, focusing on cloud governance, and business model transformation.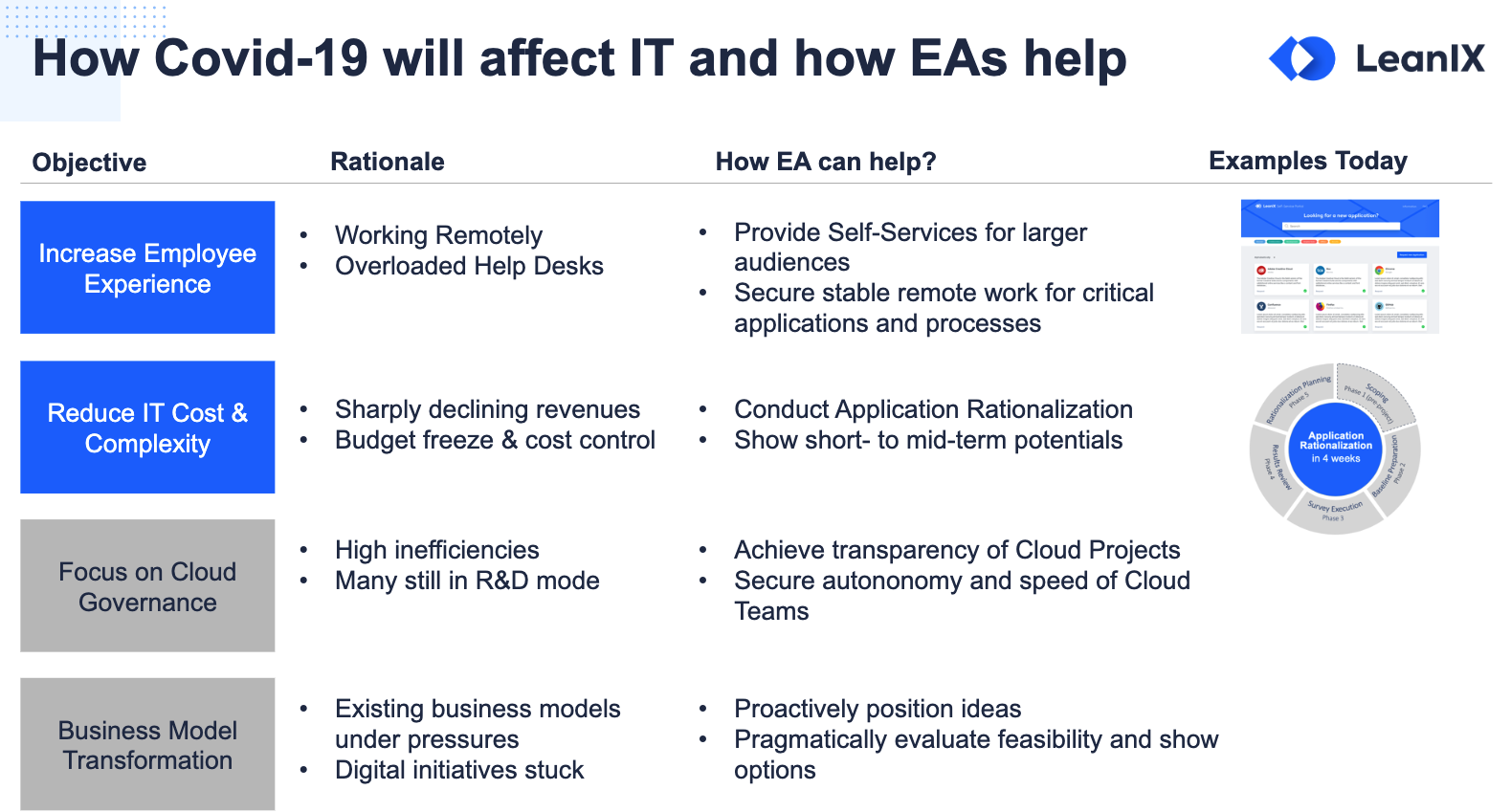 André then dove into why each of these items are so important during times of uncertainty and the methods by which enterprise architects are helping their organizations improve the IT environment to execute on business goals.
Learn how LeanIX supports business continuity
As a part of this webinar, Ryan Agar, enterprise architect for the Government of Yukon, shared how he is using the LeanIX Enterprise Architecture Management to manage emergency response services in the midst of the COVID-19 pandemic.
Read about Yukon's business continuity management efforts, and listen to the on-demand webinar.