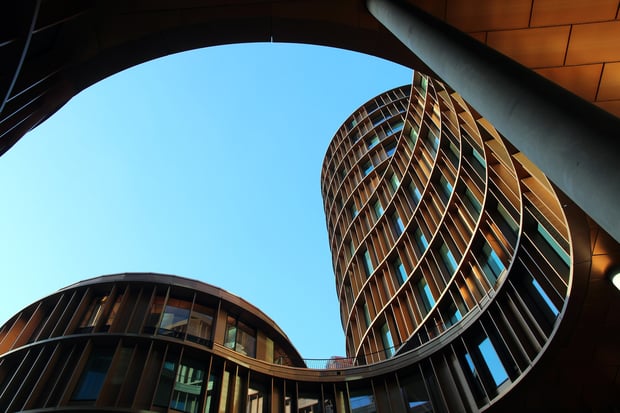 What does smart cloud governance mean? In a webinar recently given by Dominik Rose on LeanIX Cloud Intelligence, he presents how this module in the LeanIX Cloud Native Suite is a must a must-have for managing cloud native environments. Entitled "Visibility Into Multi-Cloud Deployments with the LeanIX Cloud Native Suite", the presentation offers an introduction to the module's features and the ways it augments the practice of smart cloud governance.
In particular, Dominik (who previously provided insights on "How to Shape and Execute IT Strategies with Enterprise Architecture") gives a step-by-step account of how cloud native has become a default paradigm of software development and how it's re-defining IT management for cloud-born and cloud-pioneer companies alike. Yet while businesses around the world have gone all-in on the IT model, he offers evidence to support that large-scale organizations still lack the potential to truly enact its potential—that is, without risking the oversight of CIOs, cloud architects, and enterprise architects.
And what's missing from these companies is an automated means of tracking and contextualizing the cloud components they utilize, en masse, from major hyperscalers.
It's a reality which, based on the learnings of LeanIX from its 300+ customers, has made managing IT complexity and information-sharing in these environments only possible via machine-assisted methods. For this reason, LeanIX Cloud Intelligence aggregates information from AWS, Azure, and GCP to detect and instantly contextualize the attributes of cloud components. This information can be dissected within a series of out-of-the-box and customizable reports to evaluate items such as cloud spend, cloud security violations, and cloud deployments.
Highlights of the webinar include an in-product walkthrough on:
Customizing dashboards plus using pre-defined dashboards
Administration and user management for integrating LeanIX Cloud Intelligence into any environment (sync logging, webhooks, APIs, etc.)
Using the LeanIX Cloud Intelligence inventory
How to switch interchangeably between LeanIX Cloud Intelligence and the LeanIX Enterprise Architecture Management
Much of this content is also summarized in the LeanIX Cloud Native Playbook, but if you'd also like a free demonstration of the product, please just reach out to us here!