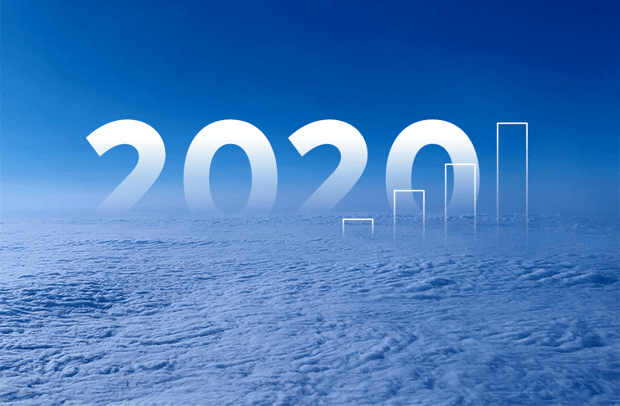 Yesterday's Enterprise Architecture is no longer enough for competitive digital businesses. Digital transformation enabled by cloud technology has emphatically disrupted what our profession does—or, at least, what we've spent the past decade thinking it did—and requires us to again explore and adopt new methodologies and tools to manage IT.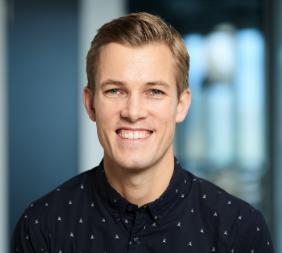 Just like enterprise architects have done countless times before.
But not every company is abandoning on-premises IT in favor of those cloud-hosted. In fact, according to findings from 451 Research, 62% of surveyed organizations integrate on-premises systems and off-premises cloud/hosted resources.
Compare this with a finding from LeanIX's own 2019 EA Insights Report wherein 59% of respondents listed cloud architecture as a contributor to IT complexity. It makes sense why our own Gartner Magic Quadrant-listed platform now offers a suite to oversee applications and IT components from across multiple cloud environments.
Yet while LeanIX has kept pace with the technology's ascent, enterprise architects must continue deciding for themselves how to perform IT management in all environments (on-premises, cloud, and hybrid) until an overarching governance standard emerges. And, if they haven't thought about what's to come in the new year, they'll need to pay attention to what I think are the top five trends in 2020 and see how they may impact EA in the future.
1. Empowering customers
Consider this take-away from the IDC FutureScape: WorldWide CIO Agenda 2020 Predictions: "By 2024, 80% of digitally advanced organizations will replace the walled garden, IT-as-an-enabler model with a self-service model." It's a trend that's well underway, but if technology procurement keeps growing decentralized to limit bottlenecks and better enable individual business units and teams, the implications will be directly felt by IT compliance officers and enterprise architects tasked with standards governance. EAs will be empowered to do what they need to do on their own terms using a self-service model and, more importantly, should expect this capability from their providers. It's about making sure vendors are a customer-centric organization.
2. Migrating to the cloud
Enterprise architects will face a number of challenges when it comes to the cloud. Whether an organization who moves from an on-premises model to a single or multi-cloud approach, EAs need to consider what this means architecturally and operationally. They also need to be aware of the shift towards going cloud native and stay abreast of what it means to live in a world that supports a microservices architecture and containers like Kubernetes. EAs need to understand how the architecture comes into play as they migrate to the cloud, otherwise, they could suffer from going over their budget and potentially introduce security vulnerabilities.
As cloud migration transforms the way an EA supports this new architecture in the organization, they must employ the best data-driven and dedicated tools to accurately (and collaboratively) source which applications in their portfolio need to either be replicated identically in the cloud (i.e., the "lift and shift" method), adjusted only slightly (e.g., Microsoft SQL to Azure SQL), or fundamentally re-structured. Upon transferring these applications to external hosts, tools such as LeanIX Cloud Intelligence offer IT and business stakeholders a platform for co-operatively optimizing cloud spend and performing real-time vulnerability detection.
3. Architecture planning
EAs have a tough job when it comes to planning their infrastructure. The challenges they face with technologies that will impact how they design their architecture could have either positive or severe consequences if not done properly. There is a need to understand how the technologies will impact their business and operating models.
For example, serverless computing topped Gartner's 2019 list of trends impacting infrastructure and operations, and despite guaranteeing better resource allocation and agile product deployment, its potential is entirely contingent on how well enterprise-side application owners secure their code and manage data transits.
And while EAs need to strategically plan their infrastructure, they also need to execute upon the design with team members who offer new skill sets such as those who can take a data-driven and modeling approach.
4. IT complexity drives platform adoption
IT complexity is an unmistakable—and, arguably, inevitable—feature of enterprises surpassing billions in revenue. With IT portfolios regularly consisting of 1,000+ applications, 500+ processes, and 2,500+ technologies underpinning specific business capabilities, mapping entities in large-scale organizations is difficult enough without the added chaos of cloud computing. But just as visibility and governance in cloud IT environments is impossible without an automated solution, so too is orchestrating cloud-readiness evaluations.
In fact, enterprise architects realize their CIOs want to streamline their application portfolio and move to major SaaS platforms such as Salesforce, Workday, ServiceNow, NetSuite, UiPath, Office 365, and others, to scale their business, A complex application portfolio with hundreds of applications and thousands of interfaces makes that a risky task. There's a need to reduce the IT complexity to ensure they can successfully introduce these platforms.
5. Consumer privacy and data security
Tantamount to all of all the above is the everlasting need for enterprise architects and CIOs to align business and IT strategies with evolving consumer privacy and data security regulations. In 2019, we saw more than 3,800 publicly available cases of data breaches, and with the expected arrivals of the European Union's ePrivacy Regulation (applicable to nearly every EU business engaged in electronic communications) and the California Consumer Privacy Act (giving every California resident more access rights to their personal data and ways to restrict its distribution), the legal risks of what enterprises can do with emerging and legacy technologies will require more and more support from professional services.
---
I look forward to sharing more thoughts in 2020 on the above subjects. Rest assured, LeanIX will keep providing updates across its entire line of products to give enterprise architects and cloud architects what's needed to stabilize organizations. Innovation management is, after all, the essence of our business. Please feel free to share your thoughts on anything discussed in this post!