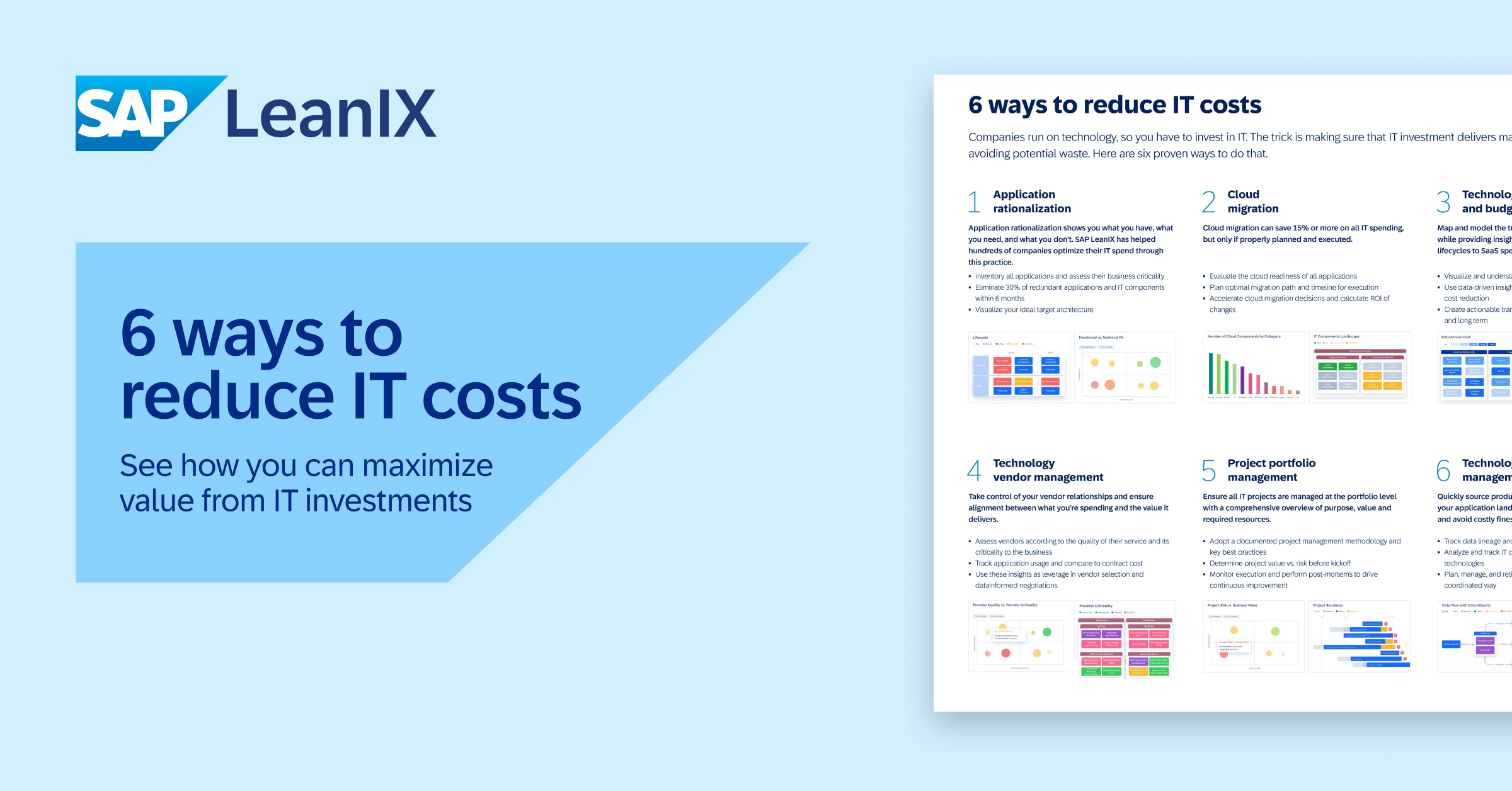 According to The O'Reilly Cloud in 2021 survey, 90% of organizations already use cloud-based services. Why is adoption so widespread? Because reliance on the cloud and as-a-service models for the software makes companies faster and more agile when it comes to continuously modernizing the way they do business.
But the cloud can have a downside, too. When implementations go unchecked and utilization unmanaged, costs can easily skyrocket. According to a recent poll, more than a third of businesses have cloud budget overages of up to 40%.
2022 has also seen dynamic fluctuations in the stock market. Six months in, the S&P 500 is down 19% since the start of the year and Nasdaq has plummeted over 28%. And the well-known VC firm Sequoia is advising everyone to take this downturn seriously.
Luckily, established practices exist to help organizations navigate these changing economic conditions and ensure resilience. In this regard, one essential practice – IT cost optimization – can have a huge impact in both the short- and long term.
Even in the best of times, companies can lose track of IT spend, wasting hundreds of thousands or even millions of dollars. It's increasingly important in a down market for IT, finance, and procurement leaders to reassess their IT strategies and align them with their business objectives.
Techniques for IT cost saving
Over the last 10 years, LeanIX has had the privilege of working with many great global companies. Many of these companies came to us with an eye on controlling IT costs. Based on extensive experience, we have identified six main ways companies can reduce IT spend:
Application rationalization: Identify and categorize applications, optimize total cost of ownership, and eliminate redundancies to create a right-sized, lean, and well-maintained application landscape.
Cloud management: Better allocate and optimize cloud resources, accelerate cloud migration decisions, and enforce cloud compliance and security policies.
Technology planning and budgeting: Leverage a comprehensive overview of the IT landscape to accelerate planning cycles, classify and benchmark spend, identify optimization opportunities, and improve resource planning and allocation.
Technology vendor management: Understand which vendors are most critical based on business capabilities, business strategy, and overall usage, allowing for more effective contract and contract renewal negotiation.
Project portfolio management: Avoid project overspend and missed timelines with a more comprehensive picture of your IT portfolio.
Technology risk management: Mitigate risks by understanding interdependencies, analyzing and tracking IT component lifecycles, and remaining compliant with all relevant regulations.

Initiatives to optimize IT costs generate quick returns and long-term results. However, such initiatives call for a thoughtful approach. That's why we've put together an overview of what to do and what NOT to do when it comes to saving money in IT.
Five "Do's" For Successful IT Cost Optimization
Do collaborate with business stakeholders.

IT cost optimization is a joint initiative between business and IT. Irma Fabular, Senior Director Analyst at Gartner shares that CIOs who have successfully optimized IT costs team up with other C-suite executives, particularly the CFO.
Step #1 is aligning on objectives and setting clear goals.

Do start with Business Capabilities.

Prioritize your most critical business capabilities and identify underlying IT systems that support them. Based on the assessment, identify what can be consolidated and eliminated, while still ensuring the long-term stability of your business.
One of our customers, Flynn, found success by rationalizing applications supporting a universal business capability, »Payroll«.

Do cultivate agreement around core enterprise architecture principles.

Having a shared understanding of these principles will help you quickly make decisions that you can commit to long term. Examples of such principles include taking a SaaS-first approach for "commodity" business capabilities or pursuing a best-of-breed rather than a monolithic platform approach to application selection.

Do identify opportunities for quick wins.

Eliminating isolated applications running with little-to-no upstream or downstream dependencies can be a good start. Another option is to take a close look at vendor contracts due for renewal in the next few months.
Because SaaS vendors often push for early renewals and/or bump subscription prices, licenses are an ideal rationalization focus.

Do use a single source of truth for the entire IT landscape.

The LeanIX Continuous Transformation Platform – spanning three different categories (EAM, SMP, and VSM) – serves well as an ideal single source of truth. With an evolving mix of tools, users, contract owners, and payment terms, such a solution perfectly supports ongoing IT cost optimization through consistent insight into utilization, exposure, and spend.
Five "Don'ts" For Optimizing IT Costs
Don't set your goals too high as it may be demotivating.

IT spend optimization is a marathon, not a sprint. Start with the largest areas of presumed spend. That's where you'll get the fastest results. Then, build off this early traction and momentum.

Don't rush the process.

Taking the time to plan will increase the likelihood of success. Create a timeline with specific milestones and dates. And don't hesitate to go granular when envisioning possible savings scenarios.

Don't underestimate the cost of rationalization.

The process of rationalization is not without its own costs, especially when the business depends on a particular functionality in an otherwise redundant system. Rationalization costs can include: data migration; new tool onboarding and re-skilling of employees; configuration and workflow set up; and adjusting existing processes to accommodate the new toolset.

Don't take extreme measures.

Rationalization and IT cost optimization are important. However, business continuity is essential. During the planning and goal-setting phase, ask the following questions:

Does this IT system support a critical business capability?
Will work be interrupted if we deprovision the application?
What is the customer impact if we remove this application?
Do we already own an alternative solution with similar functionality?
Which alternative solution exists in the market?

Don't forget to implement a process around buying and renewing applications.

Without a process like this, another round of rationalization will be needed as soon as the first is over. One of our customers formed a software approval committee made up of different stakeholders to review and sign off on every piece of software before purchase or renewal.
We've seen firsthand how dynamic the tech market is. Renewal dates come and go. Surcharges and price hikes are sometimes quietly applied. Usage and utilization of applications fluctuate. At LeanIX, we are committed to shining a light on the complex, growing IT landscapes, helping organizations keep their costs in check.
Below is a library of LeanIX resources that will help you tackle IT cost optimization – today, tomorrow, and into the future. Bookmark this page to keep it handy for future reference or contact us now – we're here to help!