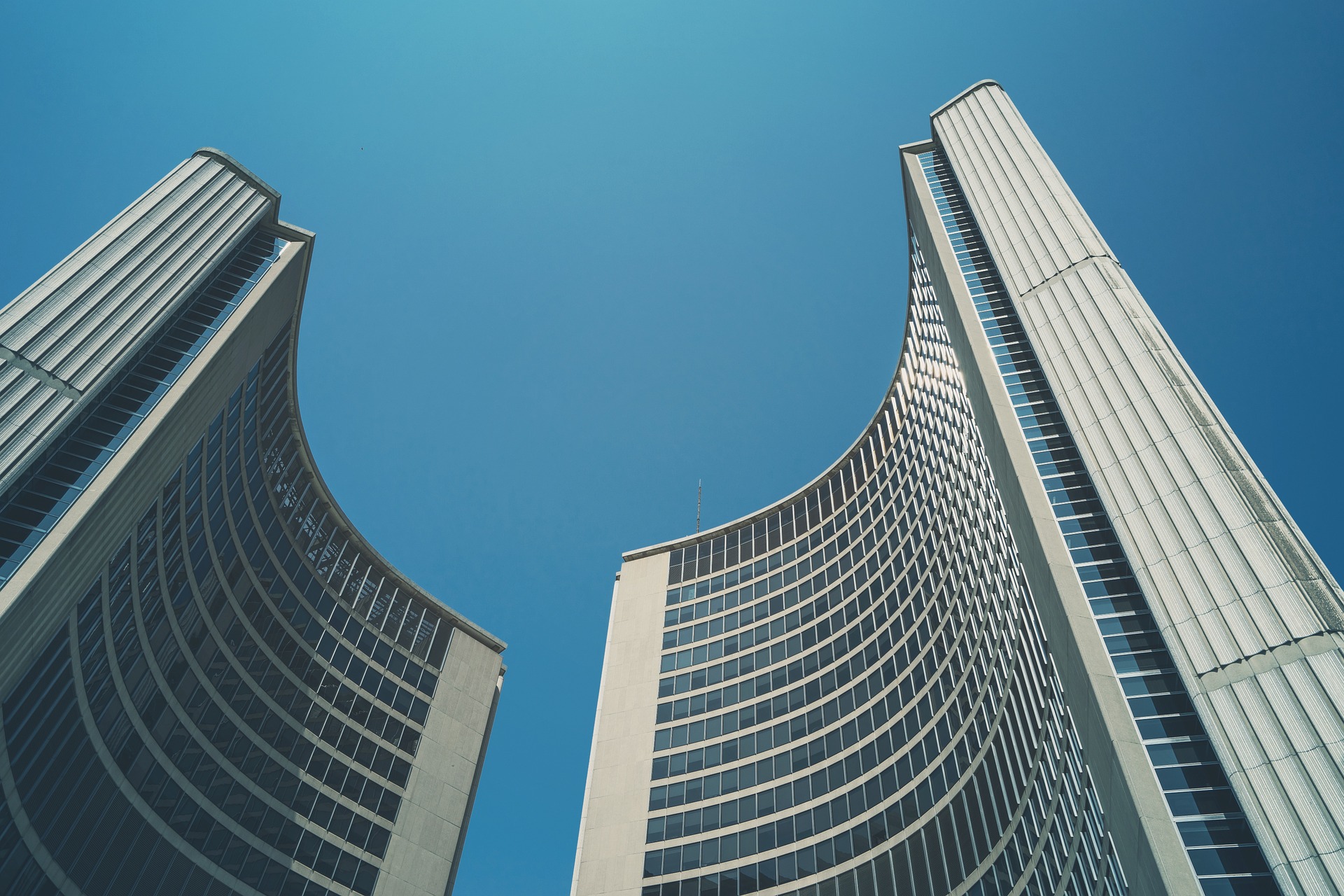 LeanIX recently joined two of its partners—ServiceNow and Deloitte—for a live video demonstration on integrating Enterprise Architecture and IT Service Management (ITSM) using each of the respective software company's tools. In a webinar entitled "Transforming IT Transparency and Effectiveness by Integrating ITSM and EA", the benefits of connecting ServiceNow and LeanIX's unique services were explained in full by Deloitte Deutschland's Manager of Enterprise and Solution Architecture, R. Cenk Mola.
In case you missed the webinar, this blog post will quickly review some key themes of Mola's product walkthrough while providing links to resources on the LeanIX-ServiceNow integration. Alternately, if you and your colleagues would rather just test it for yourselves, you can jump into a free demo of the tool at a time of your choosing.
Main Capabilities of LeanIX (Enterprise Architecture) and ServiceNow (ITSM)
To start, let's just quickly summarize the individual functions of LeanIX and ServiceNow:
LeanIX
ServiceNow

Target Architecture & Roadmap

Help Desk
Incident Management
Change Management
| | |
| --- | --- |
| LeanIX | ServiceNow |
| Holistic overview of IT in business context | Exact configuration of IT infrastructure and services |
| | |
| --- | --- |
| LeanIX | ServiceNow |
| Analysis/visualization of dependencies to avoid Excel, Visio & Powerpoint | Processing of transactions and workflows to avoid e-mail |
The Underlying Concept of an EA-ITSM Integration
As you can see, ServiceNow and LeanIX each support the creation and maintenance of IT networks in their own ways: LeanIX by collaboratively maintaining interconnected information and visualizing dependencies; ServiceNow for storing and processing millions of records in clear detail. The architectural elements of the two tools naturally overlap at the Application and Infrastructure layers (as shown in the image below), and as was explained by Mola, blending the advantages of both tools offers a holistic view on IT governance that can lead to substantive, multi-faceted answers on the following varieties of stakeholder questions:
"Which interfaces exist between systems? What systems are impacted by our future project roadmap?"
"Which business processes/capabilities are currently impacted by the project portfolio and does this fit to the business strategy?"
"What does the vendor portfolio look like? What business processes/capabilities are dependent on what vendor—and does this put the mission critical functions at risk?"
"Where are critical data objects processed (e.g., customer information)?"
"Which applications are impacted by a sudden failure of hardware (e.g., unexpected server shut-down)?"
"What is the status of the technical platform (in terms of technical fit)?"
While Enterprise Architects have always done their best to answer questions like the above, the reality of modern, decentralized enterprises with continually expanding and contracting IT landscapes means that sources of information often vary. Certain IT management disciplines have emerged as better suited for managing IT systems in particular ways than others, and it is only by merging practices like ITSM and EA and consolidating their leading tools that critical dependencies and areas of improvement can be evaluated with actionable degrees of clarity.
Our poster on the LeanIX-ServiceNow data model explains this subject very well (and with much prettier visuals), but to summarize its contents, the integration between the two software services is structured entirely upon a business-centric approach to IT. As such, with a business's central functions as unmovable focal points, the essence of the integration's model can be broken down in two ways:
(1) LeanIX Application with ServiceNow Business Service: Information from LeanIX Applications feed into related ServiceNow Business Services (i.e., all devices, applications and connections that support to create more thorough) to improve Service Mapping for users of the latter tool.
(2) ServiceNow Product Model with LeanIX IT Component: All vendor details on hardware and software contained in ServiceNow Product Models ("Name"; "Alias"; "Technopedia-ID") feed into LeanIX IT Components.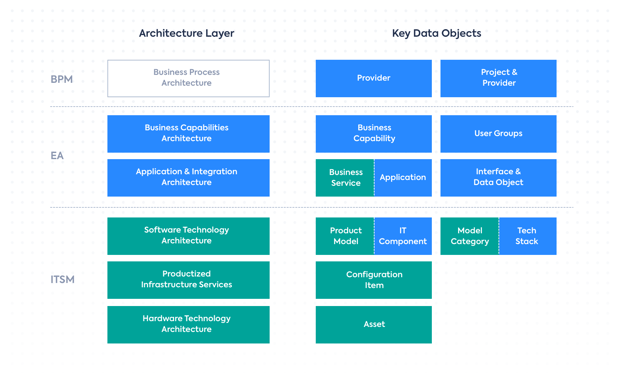 Overlap between ServiceNow's ITSM and LeanIX's EA services.
Use Cases with the LeanIX-ServiceNow Integration
The open exchange of information between ITSM and EA assists Enterprise Architects when organizing the following data points necessary for performing Technology Risk Management and controlling Technology Standards:
Applications and service lifecycles become managed in LeanIX and synced to ServiceNow.
Hardware and software is configured, or discovered, via SAM (Software Asset Management) in ServiceNow.
Based on product models listed as "in-use" in ServiceNow, IT Components in LeanIX are updated and aligned with Applications.
Standards and Technology Roadmaps with LeanIX-ServiceNow Integration
The ServiceNow Model Category is populated as a Technology Stack in LeanIX.
Based on ServiceNow information, IT Components in LeanIX are immediately assigned to the correct Technical Stack.
And in his webinar, Mola framed his walkthrough of the LeanIX-ServiceNow integration by illustrating a chief benefit of having automated information flow between the combined tools: helping Enterprise Architects make informed decisions about core enterprise functions—or, as they're otherwise referred to, "Business Capabilities". In particular, he showed how to use LeanIX and ServiceNow interchangeably when defining the technical qualities of Applications recently added to networks of IT systems.
How IT Service Management and EA Go Together
After showcasing how LeanIX users can quickly locate and then replace irrelevant architectural elements via any number of configurable Business-IT perspectives, it was demonstrated how new IT Applications can become contextualized using complementary data shared equally between their enterprise's own IT Portfolio and ServiceNow's CMDB (Configuration Management Database). Mola progressed through a mixture of the following steps to evidence how LeanIX and ServiceNow can identify/replace low-performing applications and then update IT portfolios:
1. Using the LeanIX inventory to filter applications based on Business Capabilities, and then using the LeanIX Application Landscape Report to examine the underlying technologies supporting their performance. The Application Portfolio is also introduced by Mola as a way to obtain clear, high-level overviews of the number of technically or functionally perilous applications in use.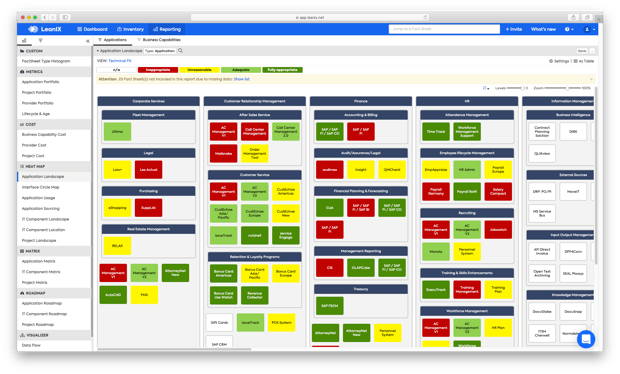 2. Using LeanIX "Fact Sheets" to update/store technical and user information connected to new or existing applications. In effect, Fact Sheets serve as the chief integration points between LeanIX and ServiceNow.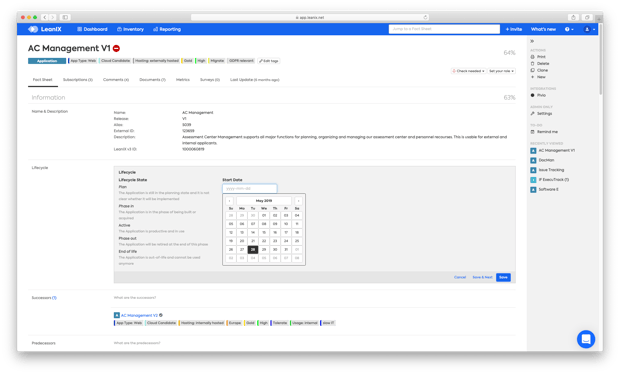 3. Configuring in LeanIX the Master-Slave integration settings between the EA tool (for all Applications) and ServiceNow (for all Software/Hardware Components and all Technical Models), and then editing the mapping fields ("Mapping Type"; "Fact Sheet Field"; Foreign Field Name"; "Normal Direction") of the two.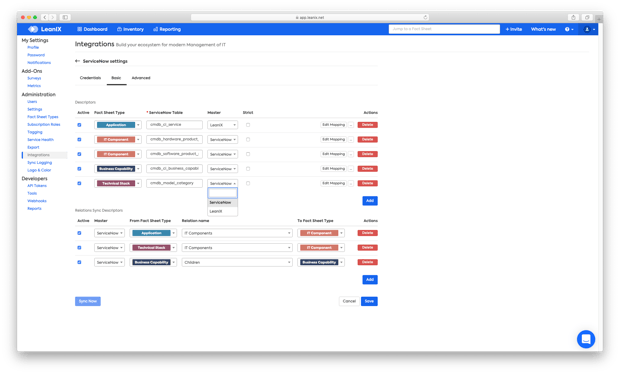 4. In ServiceNow, using application insights gained from a recent synchronization with LeanIX to source data on missing technical relationships (e.g., vendor details, web servers, technical stacks) from within the CMDB. Selected information will then be sent right back to the LeanIX inventory.
How the LeanIX-ServiceNow Integration Works
One of the most important aspects of the LeanIX-ServiceNow integration is that it occurs in an automated manner. A synchronized link to LeanIX lets ServiceNow users receive operational insights into how, by whom and for what reasons Applications are actually used. And from ServiceNow, LeanIX users obtain accurate technical details on business services, IT Components (hardware and software) and the uptimes of servers.
LeanIX-ServiceNow has a powerful configuration that lets system administrators map data fields, relationships and objects between LeanIX and ServiceNow. For every field, a dedicated leading system can be defined so that the flow of data runs according to the company's processes. These connection points can even be defined granularly if desired, and as an insurance policy, all configurations are made update-proof and certified by ServiceNow.
Customer Testimonial
During his presentation at EA Connect Day 2018, Kevin McKee, Enterprise Solutions Architect at Horizon Blue Cross Blue Shield, offered a testimonial on how to use ITSM and EA fluidly with the LeanIX-ServiceNow integration to develop a holistic technology catalog. With ServiceNow's CMDB connected to LeanIX's EA, the company receives continually updated information on the technologies underpinning their enterprise functions to confidently perform the following Enterprise Architecture tasks with enhanced insights:
Architecture Analysis & Planning
Business Capability Planning
Application, Integration & Technology Roadmaps
Project Impact Analysis
Application & Technology Health and Risk Analysis
Architecture, Design and Documentation
Information Architecture
Technology Architecture
Technology Standards & Governance
Technology Acquisition & Renewals
Solution Design
Risk Management & Audit Support
Horizon Blue Cross Blue Shield's testimonial is consistent with most customers of the LeanIX-ServiceNow integration who report receiving a 30% reduction in licensing costs thanks to more accurate insights into their IT portfolios, and 4 hours of less time spent, each week, updating and searching for information.
"EA meets ITIL, the Benefits of a LeanIX-ServiceNow Integration" by Kevin McKee, Enterprise Solutions Architect at Horizon Blue Cross Blue Shield
Resources
A phrase from McKee's presentation is apt when discussing IT application inventorying with Enterprise Architecture and ITSM: "We don't know what we don't know". Put simply, since Enterprise Architecture and IT Service Management is hard enough to perform as it is, so why not use information that's already available and prepared by a trusted source to answer the challenging questions of your job for you?
Once again, we're happy to talk about this subject to you in a live product demo (just click the link below), but in the mean time, take a look at some pieces of content on the subject from LeanIX as well as Deloitte: