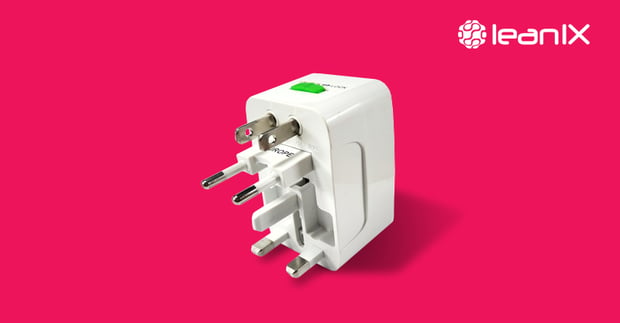 Enterprise Architecture (EA) is and has always been, a collaborative effort. We've previously outlined how Enterprise Architects can use their holistic view of the enterprise to support the critical questions of their stakeholders. This article will outline how IT service management and EA intersect and support each other.
What is IT service management?
IT service management (ITSM) refers to the entirety of activities that are performed by an organization to design, plan, deliver, operate and control information technology (IT) services offered to customers. Plainly, the overarching goal of ITSM is to make sure the team's goals align with your business goals and that the actions of your IT department support and even improve your organization's overall mission. To keep IT and business aligned and away from working in silos, ITSM has to evolve to include the needs of both sectors. A study by Axelos shows 92% of ITSM professionals surveyed agree that they need a much stronger strategic vision, aligned with the wider business.
ITSM Tools
ITSM tools are often marketed as ITSM suites, which support a collective set of ITSM processes. At their core is a workflow management system for handling incidents, service requests, incidents, and changes. ITSM tools may also include a tool for a configuration management database. ITSM tools are usually made up of the service catalog, for service delivery processes, and the configuration management database (CMDB), for service support processes.
The apparent disconnect between data at the service level in ITSM and at the application-level APM is holding EA's back from achieving fully integrated IT management. This information gap combined with the varying language used to describe services and applications with respective technologies prevents strong decisions and renders implementations time-consuming and overtly difficult.
ServiceNow has successfully disrupted the IT service and support management vertical, overtaking legacy players to become the market's leading vendor. From an architecture perspective, ServiceNow has one of the strongest foundations of any SaaS app available on the market. ServiceNow makes it easy to update and edit the client and server side behavior, and makes SQL queries easy to execute. ServiceNow is well on its way to exceed $100B in Market Cap by 2020.

ITSM and EA together
EA focuses on understanding all of the different elements that make up the enterprise and how those particular elements interrelate. Elements include people, process, business, and technology. ITSM on the other hand, is an IT service and process management framework and a set of best practices that support the IT processes.
There is a strong relationship between implementing a target EA and developing an ITSM program. This ITSM and EA together enhance the synergy between people, process, business, technology, and information. There is a strong use case for integrating EA and ITSM.
Benefits of Collaboration Between EA and ITSM
There are numerous benefits to collaboration between EA and ITSM teams. Some of the most notable benefits are:
Collaboration via integrated toolsets can help in developing and maintaining a consistent view of the Enterprise Processes and Services (EA) and IT Processes and Services (ITSM).
Cut down on duplication of effort – you do not want both teams to be developing ITSM architecture in parallel without being cognizant about the other team's effort.
Re-use of documentation and various other outputs – EA Process outputs are immensely useful as ITSM Process inputs and vice versa. Consistent communication and collaboration is required to exchange valuable information and practical insights.
Cross-training between the two teams can help with collaboration at a deeper level and improvement of morale (keep them excited about their jobs).
Collaboration via integrated toolsets can help in developing and maintaining a consistent view of the Enterprise Processes and Services (EA) and IT Processes and Services (ITSM).
Integrated learning – the two teams can learn from each other and thereby have a greater impact on their enterprise (both the Business and IT side of their enterprise).
The target EA and ITSM architecture may be planned and implemented with a coordinated and integrated method.



LeanIX and ServiceNow Integration
Integrating the leading EA Management tool, LeanIX, with the leading CMDB, ServiceNow, aligns operations and strategic decision-making using an automatic bi-directional integration to strengthen the practice of Application Portfolio Management.
With LeanIX for ServiceNow, enterprise architects have the opportunity to identify end-of-life technologies and their dependencies, which enables them to reduce the risk of IT incidents, avoid additional cost and protect against security attacks. The EAM and ITSM collaboration also enables leaderships to make better decisions by analyzing real-time operational data in its strategic context.
The LeanIX' out-of-the-box ServiceNow integration fosters communication between operations and strategy, automatically enriching your application portfolio in real-time with data. This up-to-date view of data ensures that all critical and strategic information integrates properly into the ITSM.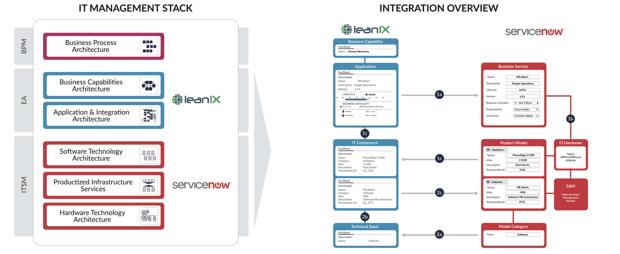 Figure 1: LeanIX + ServiceNow Integration outline. Click here to download the poster.
Final thoughts
To effectively manage and improve your systems, it is imperative to know exactly which assets are in your IT environment. Access to current, accurate configuration data is key. With update information in your CMDB, decisions become easier to make, particularly decisions related to service impact analysis, asset management, compliance, and configuration management.
The LeanIX and ServiceNow integration dissolves the boundaries between ITSM and APM. Enter information once and the information is fed through both systems simultaneously. Applications are planned and set up in LeanIX and then transferred to ServiceNow, where they function as a business service for establishing the ITSM framework. Software and hardware, discovered via ServiceNow, is subsequently mirrored on the easy to read LeanIX interface to connect applications to corresponding IT components. This gives enterprise architects the opportunity to leverage flexible analysis of lifecycles and their impact on the application landscape to make subsequent changes to the IT roadmap.
The integration of EAM and ITSM minimizes technology sprawl, allows for automatic discovery, automatic lifecycle updates, hardware and software configuration, and allows for convenient planning of standards (e.g. preferred database technologies) can be planned in LeanIX and are then used in ServiceNow.