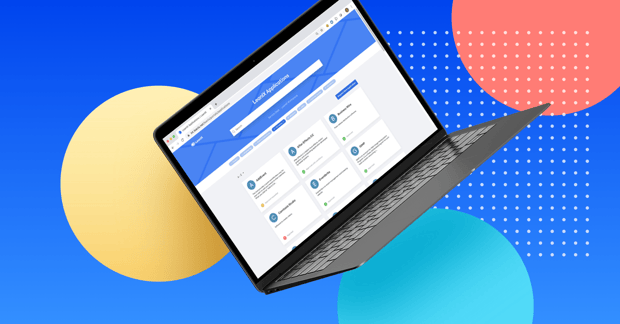 The LeanIX Self-Service Portal — a web portal that can be configured for better co-ordinating IT support and software/hardware orders via contextualized overviews of technology landscapes — is available to all LeanIX customers (existing and new) at no additional cost. The LeanIX Self-Service Portal is a central location wherein enterprise architects (EAs) and their stakeholders can, for example, improve the efficiency and effectiveness of IT helpdesks with up-to-date architectural information.
With this release, LeanIX admins can create information portals intended to help broad audiences request new software, assign technical support requests, or autonomously solve problems by connecting with experts across an organization. Admins can create as many dedicated LeanIX Self-Service Portals as desired based on needs variously related to applications, APIs, or technology catalogs.
The LeanIX Self-Service Portal: Key Use Cases
Enable employees with IT Self-Services by providing overviews of approved and available-for-order software to reduce the number of support requests.
Support IT helpdesks with (application) context and knowledge to quickly identify experts and increase the throughput of support requests.
Democratize expertise/knowledge to empower employees to educate themselves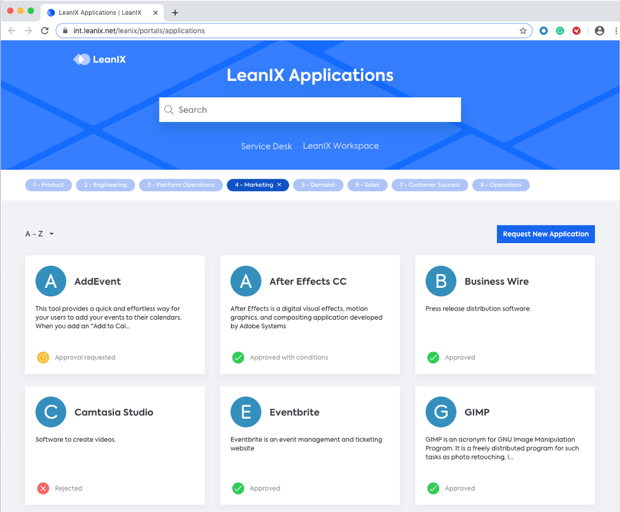 The LeanIX Self-Service Portal: Functionality
Upon activation, users can navigate LeanIX Self-Service portals while seeing displays of applications or IT components based on key parts of LeanIX Fact Sheets themselves. These items can be searched or filtered for based on specific technical attributes and grouped according to categories such as business units. Alongside every item, users can instantly see the following:
"Approval Status" (whether or not the application is available for request)
"Ask the Experts" (individuals ready to offer support on the application)
"Make a Request" (to order an item directly)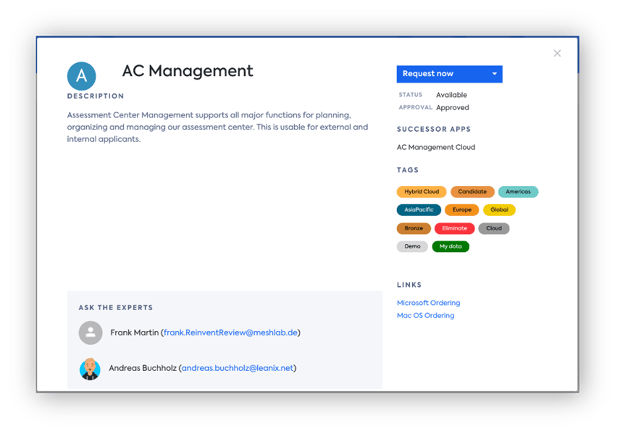 The LeanIX Self-Service Portal: Configuration
Admins have the flexibility of configuring portals to unique requirements with no extra coding in an easy-to-use interface. Configuration options include:
Portal names and headers
Search criterias
LeanIX Fact Sheet types
Portal links
Subscriptions
Request links
Icon colors
Ordering states
Relations
Filters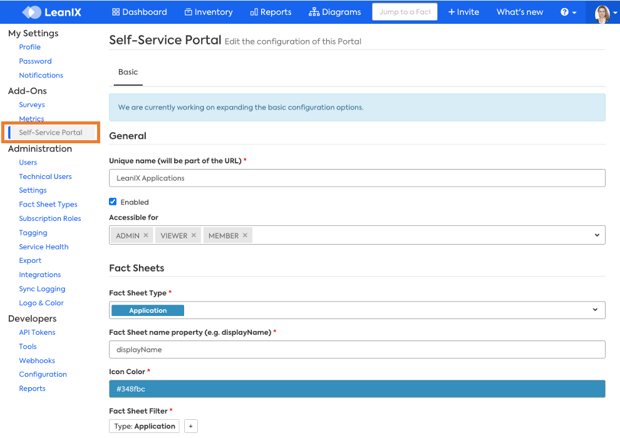 Try It Now
The LeanIX Self-Service Portal is ready to use for all LeanIX customers. As well, if you'd like to try it for yourself or field some questions to an expert, please reach out here: info@leanix.net.