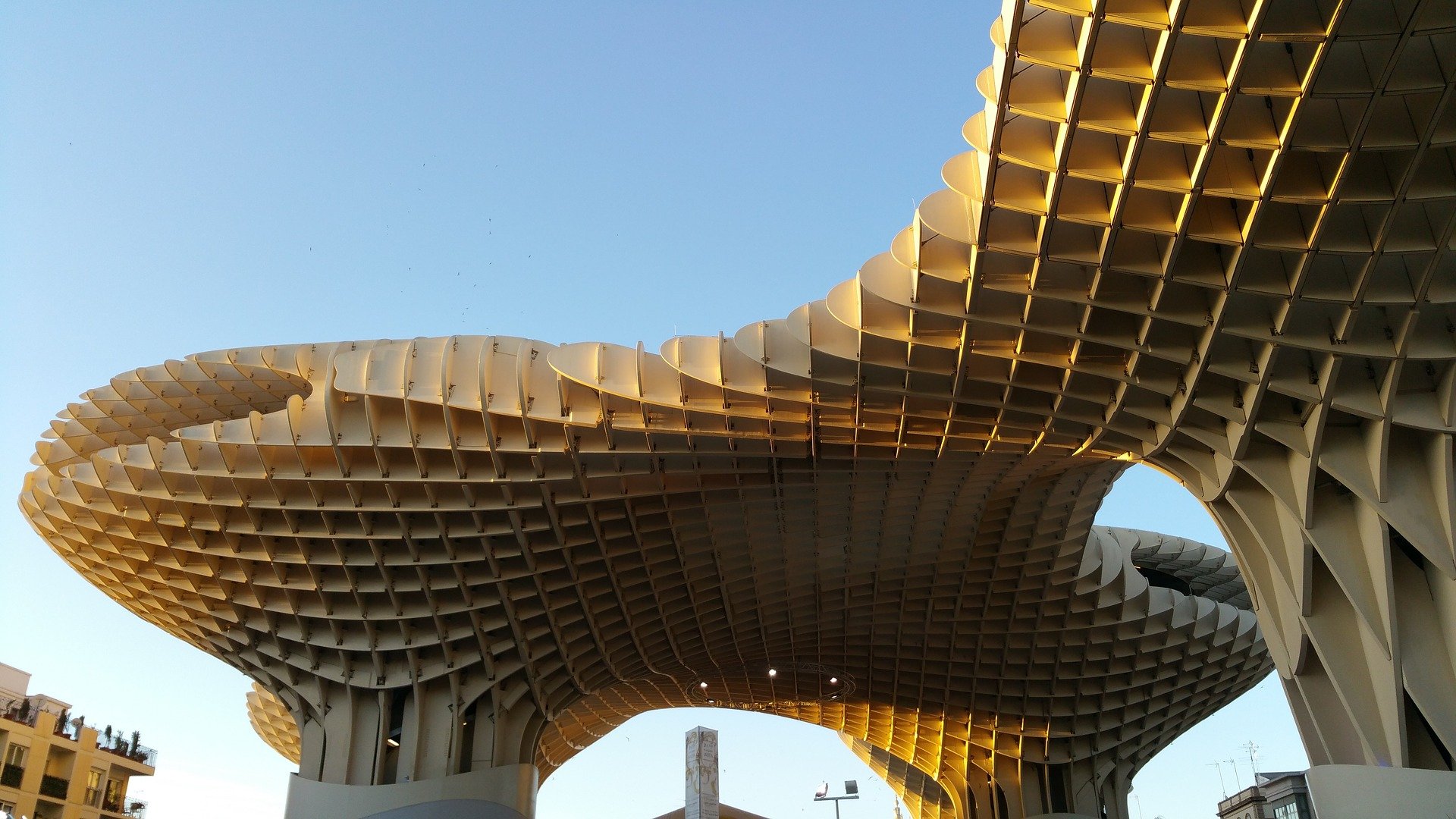 Assa Abloy had a problem: they had to get control of their fast and ever-growing landscape. Because of their aggressive acquisition journey and how they used the cloud to fuel their growth, it was hard to keep up. At our recent EA Connect Days, Niklas Sundberg, CIO Global Solutions Division at Assa Abloy, shared with us how his company used LeanIX to gain control of their IT landscape and fueled their growth in their digital products and solutions. 
Identifying the obstacles
Assa Abloy is a large company, just shy of 9 million euros in turnover, almost 50,000 employees worldwide, and operates in over 70 countries. They can be seen in almost every customer segment there is, from finance, to entertainment, and everything in between. They have had 25 years of profitable growth and execute about 20 acquisitions each year, adding up to 250 acquisitions. From these 250 acquisitions came a lot of strain on the IT landscape.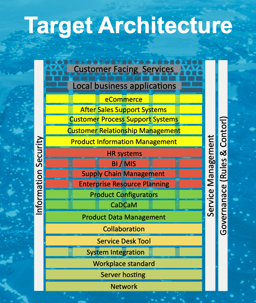 To better understand how many applications Assa Abloy has across their organization, here is a visual representation of their target architecture model. It shows layer after layer of how they have used LeanIX to achieve abetter decision-making process. They are now able to fuel their executives with good data points, helping them feel secure enough to make rationalization decisions. They can also now map towards how they will lay out their manufacturing and logistics footprint.
But how can they fuel cloud technologies in order to operate their customer facing products and solutions? Currently, most companies are coming from an existing business model where you have the product economy. Businesses are mainly focused on getting products out into the market. But in the end, these businesses didn't care about how customers were using the products. They didn't have a good relationship with them. Assa Abloy has over a billion products that are, unfortunately, not connected. This greatly hinders their relationship with their customers.
The goal: build healthy relationships

through transformation
Assa Abloy's main goal is to transform from a product economy to a subscription economy, while empowering their customers to do the same. To set the stage a little bit, let's say that when someone leaves their house, they have keys to lock the door. Then, there's another key to get into the garage, and another key to start the car. When it's finally time to go into the office, they have a badge. These, in addition to every other product that's used on a daily basis, are a lot to manage. Assa Abloy empowers customers by making frequently used products into one digital identity, conveniently placed in a cellphone.
But in the emerging business model that they are moving to, it's all about how they manage the subscriber and how they put them in this ecosystem. It's about how they create new, different, and expansive relationships with customers and how they can move together along different touch points. Moving from a product economy to a subscription economy is really about moving from unit sales to value pricing. It's all about selling outcomes, focusing on customer lifetime value.
Assa Abloy needed to build internally in order to be able to fuel this new emerging business model. One of the key capabilities they needed to achieve is having a flexible way to give out products and fast packaging. lifecycle. They need to have zero touch fulfillment of digital products and solutions. No one would go on Spotify, buy a song, and wait a week for it to be fulfilled, right? It needs to be instant, and that is a hefty challenge.

With all these goals, how can they continuously enable a good customer experience? For example: the hotel market. During the COVID19 pandemic, the hotel market was hit very hard. They're looking for new ways to have a relationship with their customers. Customers need a way to skip the front desk, get their room key in their phone, and walk straight to their door where they can safely enter their room without having any actual contact with other people.
Although it may seem simple on the outside, this can be quite complex to orchestrate and connect these types of ecosystems. The goal that Assa Abloy is really trying to drive is to provide an always-on customer experience. They have global hotel chains that pre-pandemic, had over 4,000 customers checking in every hour, all year long. They need to be able to follow where their customers are and provide their services in whatever area the customers are.
S

uccess

:

a next level collaborative environment
When talking about modernization over the past 18 months while using LeanIX, Assa Abloy has found tremendous success. They achieved early wins in some of their key areas. One case is within their HR department. For this one department, they had over 400 applications, including payroll and expenses. When they performed a deep analysis of thier IT landscape, they identified and rationalized opportunities of 75 to 80 percent of their portfolio. With the rolling out of their global HR program in the next three years, this was a huge win.
At the beginning of their journey, Assa Abloy wanted to build a healthy partnership between their research and development departments. There were always questions like, "Who is developing products and solutions? How IT is converging together," and so on. Through LeanIX, they conquered a major organizational shift in how research and development teams will work closer together, in a DevOps sort of setting.
Assa Abloy has been on this journey with LeanIX for the past four to five years, and they're coming out of it with an extremely collaborative environment. Using the cloud for this purpose is imperative to Assa Abloy because without it, they would never be able to build data centers quick enough to be able to scale with their customers.
Watch the video below to learn more about Assa Abloy's keys to success! If you would like to learn about the success our other customers have had, check out our Customer Success Stories.