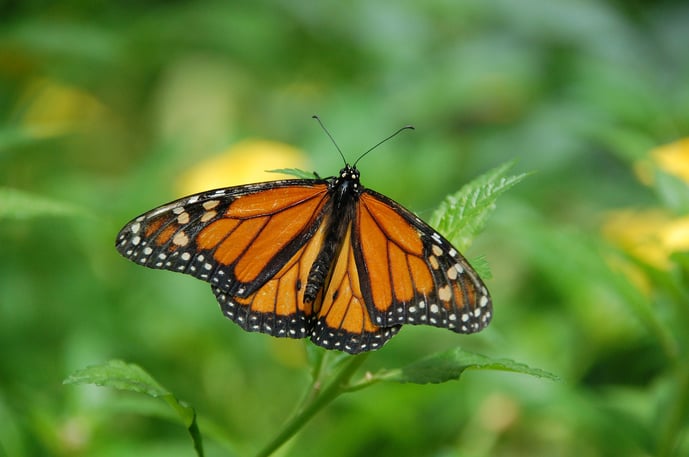 The term 'digital transformation' has swept the IT world, provided the basis for worried chatter in C-suites, and has preempted the birth of numerous competing start-ups while legacy companies fall behind in confusion. How can Enterprise Architects(EAs) use digital transformation as digital empowerment?
What is the true role of an EA in a lean, agile, forward thinking enterprise?
EAs are supposed to help organizations clarify the organizational, process, information, and technological elements that make up the enterprise in order to establish efficient approaches to coordinating them. Yet, EAs often get buried in the IT department focusing on important technology concerns, and somehow fail to connect the IT landscape to the business strategy.
By definition, the EA role is prime for leading digital transformation in an organization and should utilize digital transformation as a key tool to success.
4 Levels of ea ORGANIZATIONAL STRUCTURES
Which level is your company on?
'Clean Up Your Mess' (Level 0) – No real EA in place. The organization, as well as IT, is fully siloed. In many cases, organizations in this predicament must primarily gain visibility into their existing IT environment. What applications are in place? What integrations are there? Who are the stakeholders for each application, and are they getting what they need from IT? If you're at level 0, your first order of business is to clean up the mess – at least to the extent that you can move to level 1.
'EA Management by Excel' (Level 1) – Limited scope IT portfolio management in place, often via numerous Excel spreadsheets. Excel is quite powerful, of course – but it doesn't have the collaboration or EA-specific capabilities that you need to move to level 2.


'Heavyweight EA' (Level 2) – Heavyweight, enterprise-class IT portfolio management tools are in place at your organization, but the vendors who created such tools built them following older, on-premises approaches. As a result, they're often inflexible and are unable to take advantages of the cloud.
'Lightweight EA' (Level 3) – You've transitioned from older, heavyweight EA tools to lightweight, cloud-based tools focused on agility. The older EA tools at level 2 focus primarily on compliance with IT policies and procedures but do not support the agility necessary for digital transformation. To address this need, newer generation EA tools like LeanIX are both SaaS-based and also easier to use for a more diverse, cross-functional set of users, as compared to their heavyweight predecessors.
'Agile EA' (Level 4) – Your EA framework supports broad digital transformation efforts. Few organizations have achieved EA maturity at level 4, but this is where all organizations should strive to be. Achieving the long-term goals of digital transformation requires a rethink of both the IT portfolio as well as how the enterprise builds, manages, and supports self-organizing teams. EA can play a critical role in ensuring both aspects of such transformations are successful.
Crack the CODE
In our latest white paper, Jason Bloomberg strips away any vague definitions of the EA role and redefines the group as the Center of Digital Empowerment – CODE.
The change in terminology also signals a vital move toward self-organization. CODE should be a self-organizing group made up of business and IT leaders across the enterprise. EAs aren't the only people in CODE. Going forward, this group should assist the EA in creating a strong framework that supports business-wide priorities of the digital effort.
About the author
Jason Bloomberg is the leading industry analyst and globally recognized expert on agile digital transformation. He writes and speaks on how today's disruptive enterprise technology trends support the digital professional's business transformation goals.
He writes for Forbes, his biweekly newsletter the Cortex, and several contributed blogs. He also helps technology vendors and service providers communicate their digital transformation stories. His latest book is The Agile Architecture Revolution (Wiley, 2013).
Want a roadmap of how to lead digital transformation in your company? Download the whitepaper here.