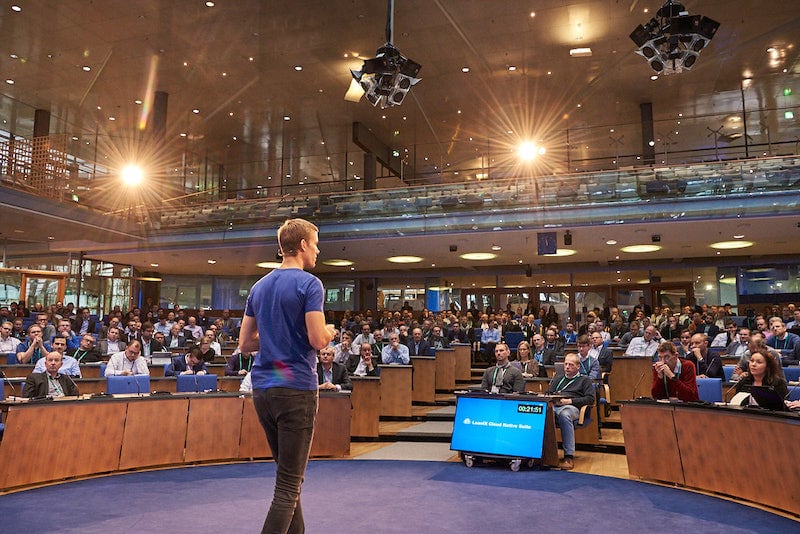 How did giants of industry like Zalando and Hermes embrace digitalization so successfully? Why have companies like Vaillant and Norma Group excelled in managing complex yet agile operations while others failed?

Is there truly a blueprint to winning the race to innovation—and if so, who holds it?

Enterprise Architecture (EA) is the universally recognized set of practices to modernize traditional business operations—and top EAs worldwide will gather for EA Connect Days 2018 in Bonn on November 22–23 to demonstrate why they use LeanIX as the tool of their trade.

Cloud Transformation is the central theme of this year's assembly of experts, and over the conference's two days all techniques for elevating IT landscapes into simpler and more integrated systems will be explored in keynote speeches, hands-on product trainings, and functional ideation workshops.

At EA Connect Days, seasoned EA practitioners and IT/Business managers alike will explore in specific detail…

Microservices
How dismantling monolithic IT structures into Microservices—independently deployable and independently scalable applications—can lead to reduced release times and greater operational freedom. See best examples of how to govern technology in the digital world with a working microservices architecture.
Application Rationalization
How draining your sprawling IT landscape of all redundant (and costly!) applications via LeanIX's intelligent app cataloguing solutions can free funds for re-investment. Study the benefits of Application Harmonisation using LeanIX's intuitive design principles.
Fusing IT Ops and EA
How LeanIX's integration with ServiceNow has finally merged the worlds of operational and strategic decision making. Attend advanced discussions on how to benefit from LeanIX's perfect IT Management bundle.
Technology Obsolescence
How pro-actively managing outdated technology once IT systems are transferred to the Cloud will avoid obsolescence and enhance overall security. With the 20 biggest technology vendors worldwide providing over a million different products of rotating lifecycles, hear testimonials on how LeanIX can access BDNA's Technopedia database to provide out-of-the-box risk management reports.
Interested in attending? Get your free ticket here.
The two-day event will be kicked off by renowned digital technology expert Peter Hinssen. Following his introduction, LeanIX CEO André Christ will deliver a speech on the Future of EA before inviting all attendees to enter break-out EA sessions of their choosing led by leading global practitioners. Of note, there will be dedicated training workshops on how to get the most of LeanIX for precise use cases as taught by Customer Success representatives.
A ticket to the IT Management practices of tomorrow, EA Connect Days 2018 is an opportunity to network and build the most sought after industry skills alongside 400+ colleagues from around the world.
Preview the conference's agenda and all participating expert EA insiders (scroll down)!
This is your EA community, together in one place.
See you soon.