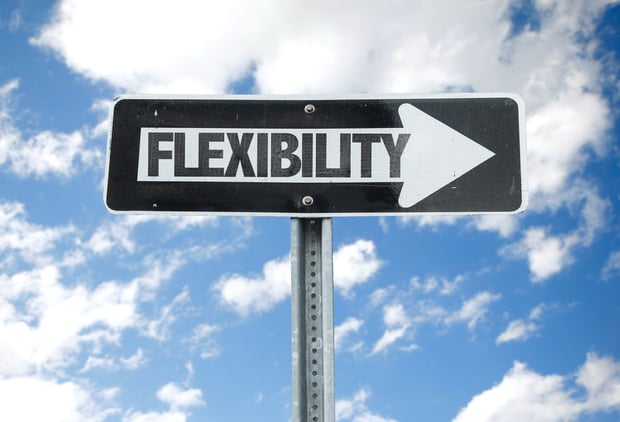 The past several years of uncertainty and disruption have prompted businesses to rethink operating models and reprioritize the need for organizational agility — a theme that has long been seen as an ideal but has now become imperative.
With war in Europe and a looming, global economic downturn, it's clear that organizations need to think less about adapting to any particular change and more about preparing for the inevitable "next" change. From here on out, establishing a culture capable of continuous transformation – the ability to adapt and respond to ongoing change – will define success (or lack thereof) for enterprises in every industry.
As LeanIX founder and CEO, André Christ, puts it: "Companies must change the way they change."
Today, the most forward-thinking and successful organizations embrace change and put the right people, processes, and technology in place to navigate it. Above all, they make a cultural commitment to continuous transformation involving every aspect of the business.
Enterprise architecture – a practice devoted to connecting the "why" of strategy to the "how" of execution – plays a central role in laying the foundation for a continuous transformation culture to work.
In the sections that follow, we'll explore why a focus on continuous transformation is so important. We will also describe 4 ways EA teams can help to establish this culture in enterprise organizations.
Quick Takeaways
The CIO is increasingly becoming a change-maker role within enterprise organizations.
A modern EA platform provides the essential visibility – serving as a single source of truth – on which a culture of continuous transformation can be built.
Enterprise architects can drive shared ownership of continuous transformation by educating and collaborating with business leaders across the organization.
A mature EA strategy enables adaptable processes and reduces complexity, two key components of continuous transformation culture.
Why does continuous transformation matter?
In March 2020, we saw companies around the world reinvent entire business models and work environments seemingly overnight. In the months and years that followed, change did not slow down as we dealt with a continual influx of unpredictable factors — lockdowns, variants, vaccines, and a slew of other socio-political variables. All of this impacted how companies operate and serve their end users.
As we navigate a post-pandemic era, businesses increasingly understand that they must maintain (or continue to work toward) levels of agility allowing them to manage unexpected change without disruption to revenue streams or user experience.
The key to this is building business capabilities focused on continuous transformation — capabilities supporting a culture based on optimizing technology, democratizing data, and powered by high levels of visibility into the entire architectural landscape.
CIO.com's 2022 State of the CIO report found data and transformation initiatives at the heart of CEO priorities today. What's more, 84% of IT leaders surveyed see the CIO playing as a change-maker role within their organization.
Some of the top priorities on this list — particularly the need to lead digital transformation initiatives and strengthen IT/business collaboration — clearly highlight the need for the skills and strengths most closely associated with enterprise architecture management. EA strategies to drive change.
4 Ways EA Can Establish a Culture of Continuous Transformation
Create a comprehensive view of the evolving technology landscape
An organization-wide culture of continuous transformation depends on a central source of truth and a shared understanding of the company's current IT landscape. A platform-driven approach to EA is the most effective way to accomplish this first critical step.
Modern EAM platforms are built to manage today's complex IT environments and keep up with the speed and scale at which business technology landscapes evolve. By serving as a central data repository, they provide a real-time, 360º snapshot of the enterprise at any time — one that drives confident, informed decision making at all levels.
Democratize visibility
Shared understanding of the business's "as-is" reality is essential for a culture of continuous transformation. EA teams can drive this shared understanding through the shared language of business capabilities and straightforward technology mapping that shows every member of the organization — from the C-suite to individual contributors — how IT, workflows, and business processes align to create an overarching operating model.
This level of transparency empowers employees at every level by visually demonstrating how their contributions play a role in accomplishing larger organizational goals.
Further reading: Explore sample business capability maps by industry from LeanIX.
Create adaptable processes
According to Gartner, modern business processes must be adaptable, customizable, and employee driven. This makes them flexible enough to account for changing business needs, whether predictable or unforeseen.
None of this is possible without the high visibility provided by mature EA practices, especially when integrated with robust business process management tools. In fact, closely linking the data in EA and business process tools is key to accelerating transformation.
Reduce complexity
Complexity slows everything down. Reduced complexity is a major benefit of implementing EA practices focused on reducing complexity through data-driven IT landscape rationalization and optimization.
The widely available data provided by EA teams highlights the relationships between technologies and business capabilities. It also shines a light on the web of dependencies that grows between various toolsets. As a result, EA reveals where the landscape can be simplified.
It also provides the insight necessary to create manageable roadmaps for eliminating, replacing, and consolidating solutions.
Customer Success Story: How Donner & Reuschel AG Reduce IT Complexity with LeanIX
Build a Continuous Transformation Culture with LeanIX
A culture of continuous transformation is no longer a privilege enjoyed by the most forward-thinking or consistently innovative organizations. It's a business requirement for every organization today.
LeanIX's Continuous Transformation Platform® offers SaaS solutions to help IT architects, IT asset managers, business leaders, and DevOps teams achieve transparency and control over their enterprise architecture, SaaS, and microservice landscapes.
Learn more about our EAM solution or schedule your demo today!