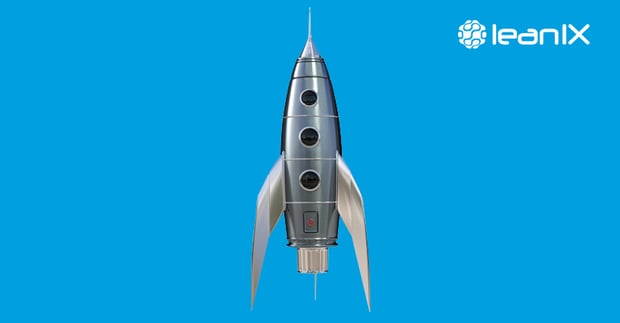 The words 'digital transformation' can be heard everywhere. Constantly mentioned in a business context, it may seem as if digital transformation is here to overthrow entire industries. At LeanIX, we view digital transformation as an important tool to redefine your business and catapult your organization swiftly into the digital age.
What exactly is digital transformation, and why is it key for enterprise architects to get involved?
What is Digital Transformation?
Digital transformation is defined as the profound transformation of business and organizational activities, processes, competencies, and models to fully leverage the changes and opportunities of a mix of digital technologies and their accelerating impact across society in a strategic and prioritized way, with present and future shifts in mind.
This current digital change can be compared to the invention of the printing press or of the Internet. Business models are being questioned, and technology is gaining importance for companies of all size. In these times, companies need to find new models of collaboration to be successful.
Digital transformation imposes areas of advancement in the form of challenges for organizations of every size. These new developments push companies to be more agile, customer-centric, innovative, efficient, and team-oriented. Big Data and Internet of Things (IoT) also drive organizations to seek more service-oriented streams of revenue. These efforts come as a swift change. This article will focus on digital transformation's impact on Enterprise Architecture.
Digital transformation is not a new idea but has been made possible with the development of particular technologies: Social, Mobile, Analytics & Cloud. When successfully implemented, digital transformation can change many things about a company including company culture, deployment frequencies, and quick iterations.
Modernizing, rapidly iterating, and scaling "custom applications" holds the key to digital transformation success. Unfortunately, most current application and company architecture imposes significant challenges to rapid iteration and efficient scaling.
An in-depth survey conducted by McKinsey with the Henley Business School on
enterprise architecture management
revealed that when companies decide to go all-in with digitization, the point-to-point connections among systems rise to almost 50%, the quality of documentation falls and services are reused less often.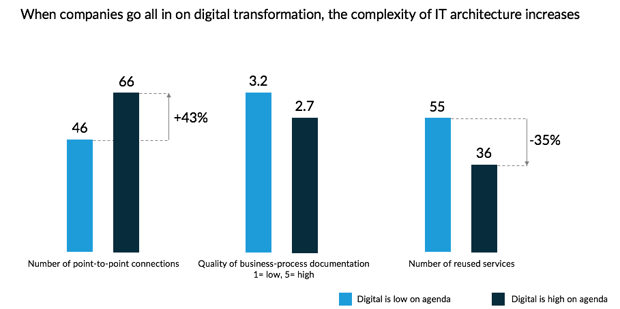 Source: Based on the Enterprise Architecture Survey, a joint survey from McKinsey and Henley Business School

1
These companies not only experience greater complexity at the beginning of the digitization roll-out phase, but also on the long run, resulting in sometimes even with being slower to market when rolling out new products and being less capable of responding quickly to the changing customer demand.
This is where Enterprise Architecture shines. Enterprise Architects are your secret weapon ready to deal with the complexity associated with digital transformation. EAs will establish rules and processes to ensure that your IT landscape is consistent across business units, all while overseeing the entire IT architecture (including business processes). This is why these experts are able to avoid some of the earlier cited pitfalls.
Even though, many companies do not know this...
40% of respondents in McKinsey's EA survey said that business leaders are not aware of what the Enterprise Architecture groups does.2
This leads to the belief that many enterprise architects are not involved in the process of digital transformation. How can we address this issue?
The EA Challenge: Overcoming the Ivory Tower
Enterprise Architecture Management failing to play a critical role is alarming to both company leaders and EA practitioners.
On the one hand, the demand for transparency and business- IT alignment is ever-growing. Without knowing its data, its applications or its business capabilities, how should any organization meet the introduced challenges of continuous transformation, which are critical for survival?
On the other hand, how can EA practitioners overcome the reputation of being ivory tower theoreticians that have no impact at all on the business?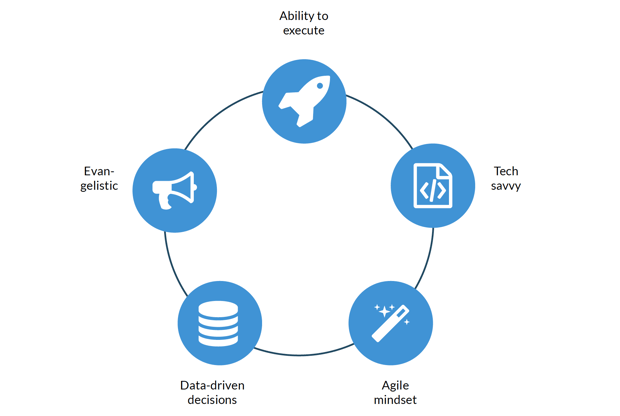 Image 2: Five traits of tomorrow's Enterprise Architect


To address these challenges, first of all, a modern EA must have 5 key traits;
1. Ability to execute
Long gone are the days of modeling the enterprise from the ivory tower. Modern Enterprise Architects assess which systems or processes are currently working and keep a sharp look-out for the imminent challenges and opportunities ahead. They must quickly grasp, store, structure, and analyze information that could help solve an oncoming problem in the enterprise landscape. From there, forward-thinking Enterprise Architects will propose and investigate possible resolutions, while remaining helpful, accessible, and offering supplemental support until a solution is reached.
2. Tech-savvy
Modern EAs take the initiative to gain the digital skills required to make a difference in their organizations and find many ways to provide value to the CDO. Tech-savvy Enterprise Architects are more valuable to their organizations.
The modern Enterprise Architect must be aware of the availability of industry-relevant APIs, microservices, DevOps practices, emerging database technologies. They also have to exhaustively understand how a proposed service might improve or negatively impact the company.
3. Agile mindset
Agility has become a key characteristic of a top performing Enterprise Architect. Modern Enterprise Architects know agile development systems like Scrum and Kanban. Enterprise Architects use these agile methodologies to speed up software deployment timelines. Once shifted over from the "Ivory Tower" mindset to a project manager mindset, EAs can actively map out systems that foster high project deliverable rates, generate quick results and produce reliable critical business data while respecting all the important requirements like security, data privacy, and compliance.
4. Data-driven decisions
"Data will become a strategic asset to the adaptive enterprise and analytics will enable the organization to distinguish the signals from the noise and focus on outcomes, resulting in business ROI." - Björn Goerke
All decisions that modern EAs make must be based on data. Data-driven decisions help leadership make the right investments and ensure the organization is working on the most impactful tasks to improve competitive advantage. Modern EAs are on top of up-to-date analytics, prove hypotheses with data, regularly A/B test the practicality of current systems, and make decisions only from admissible data.
5. Evangelistic
Get excited about a new piece of software or service, and sell it to your teams. Evangelistic EAs should pick one important topic that would greatly benefit the company whether it is microservices, DevOps, cloud migration etc., and research, zealously advocating for the particular cause.
From Keeper of the Grail to Vanguard EA
Successful practitioners of Enterprise Architecture understand that a change of mindset is called for in order to succeed in digital transformation. Gartner coined the notion of a Vanguard EA to distinguish an EA of Tomorrow from the classic Enterprise Architect.
A modern EA´s attention must shift from IT-specific legacy tasks towards facilitating imperative collaboration. Only then, can the current EA help companies to establish the common direction they need, and to build a modern IT for the digital age.
The ideal nature of the modern Vanguard EA varies from company to company. However, successful companies make sure that the EA is not hidden in the IT department but has a comfortable place close to the CXO's office.
Ideally, CXOs themselves raise the profile of EA departments... but enterprise architects can also take the initiative and (if they haven't already), get proactively involved, for example by showing CXOs reports to help them define and implement technical strategy or to create business value from technology.
Once the EA group is involved in digitization projects, the Enterprise Architecture Study from McKinsey shows that collaborations, documentation and communication between business and IT work much better. Enterprises also focus more on the tangible benefits of transformation and devote more time to planning. This results in the ability to launch products with a higher frequency, thanks to much reduced complexity.
First Steps for Digitization
What you need to do by tomorrow: Accept that digitization changes your business sooner or later. Start to communicate internally that digitization is not an IT or technology issue, but rather that it affects the whole company. Dispassionately assess how mature your company is in terms of digital capabilities, and how mature it needs to be.
What you need to do by next week: Create an early coalition. Look at the stakeholders around you that are most affected. That might be a project leader struggling with complexity, an infrastructure expert not understanding business priorities, or a business leader making budget decisions. Support these stakeholders in building their IT transparency. Have a look at the low-hanging fruits mentioned above, and help your stakeholders to pursue them.
What you need to do by next year: Make sure to be part of any Digital Initiative. Make sure to advance from low-hanging fruits to a trustworthy EA platform with reliant data. Focus on core questions only, and don't let operational issues or organizational obstacles distract you. Once you have built trust, make sure to extend your coalition. Then, utilize your platform to visualize a clear roadmap to a successful digital future.