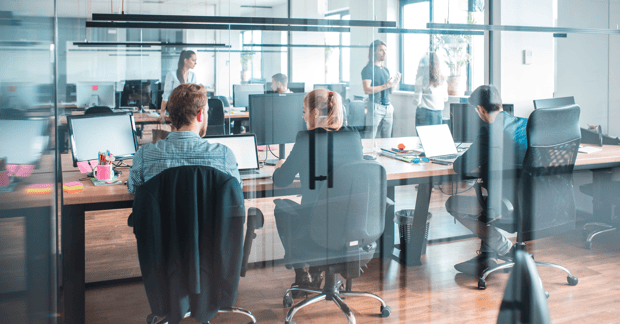 Recently, I had the pleasure of speaking on an episode of the EM360 podcast with Arie van Bennekum, one of the authors of the Agile Manifesto and thought leader at Wemanity Group, about how organizations are keeping up with the continuously advancing world of technology. With these advances, I've noticed certain trends that businesses have been following to stay afloat.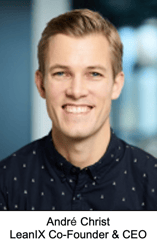 Mainly, there is a noticeable shift for organizations moving from a project-based to a product-based way of thinking. To put it simply, there are more and more signs that companies are moving towards operating like a software business. The way organizations use software is evolving.
Businesses now understand that it's no longer about buying software for just their administrative processes, but also for supporting their primary business model. When companies begin shifting to a product-centric approach, their IT organizations must keep up to provide the services their customers expect. We've become an agile world, so they have to learn to work within that framework. Companies need to offer the full customer experience, from iterating upon applications or services to supporting the customers upon release. They need the ability to keep their key stakeholders happy.
In a sense, they become part of the product organization. It's a new concept, and not all IT organizations are ready to adopt this kind of model, but it's one that is necessary for the future. In this blog, I'll explore what this transition means for organizations, new ways to measure success, and how enterprise architects play a key role in this movement.
What this transition means
The old saying that every business is a software business continues to hold. But organizations are now developing their own software (custom applications for internal and external customers). Companies now understand that it's no longer about just buying software for their processes but also about supporting their primary business model. They need to have the best software in place to succeed. By creating their own software, companies can tailor it to their specific needs.
Unsurprisingly, the IT organization has become a big part of this movement. This doesn't mean that the need for commercial-based software like LeanIX will not be a part of an organization's technology stack. It just means that if the needs of their customers change, they need to be agile enough the adapt and provide for their customers. For example: GE, which became a "software and analytics company" spun off the IoT software business and created a subsidiary called GE Digital in 2018 so they could focus on developing solutions driven by market demand. This shift is not only about the fast-moving technology companies that follow this product mindset, but also about the large enterprises.
What's driving this movement
There is now added pressure for C-level executives, especially CIOs, to help their organization undergo a digital transformation that leverages technology and drives revenue for the business. CIOs need to run their business like a software business to achieve that competitive edge. They need to move fast, run themselves using an agile methodology, think like a software provider, and drive revenue.
Many businesses are moving towards a model of continuous product integration and delivery, just like in the world of DevOps, in which software developers must constantly release updates to their software. Think about companies like Amazon, which went from deploying code once every 11.6 seconds in 2013 to once every second two years later. With that kind of speed, an organization needs to have a strong foundation that enables them to scale appropriately.
What this means for enterprise architects and IT organizations
I founded LeanIX, a software as a service vendor for enterprise architecture and cloud governance, over eight years ago because I have always been interested in the combination of software, processes, and businesses. Enterprise architects (EA) need to ensure that the IT infrastructure is built in a way that supports the foundation and resiliency for them to scale in the future. They need to train themselves to tie into the business and help CIOs drive revenue.
EA's need to learn how to think more strategically. In some ways, it's the T-shaped model in which an EA needs to have the technical knowledge, but also have the other skills that you would find in a strategic business thinker. There's a cultural shift in thinking that an IT organization is working for a software development company, so they need to act like a product manager no matter what they do.
The new way to measure success
How organizations measure the success of projects has changed. They no longer measure success in terms of delivery timing or cost. So, how do we measure success? Simple: with business outcomes. This includes growing revenues, customers (new and churned), and improving the overall customer experience. Companies need to think about the adoption of a new product, how many users have access to it, and what is the impact of the revenue that's being generating. It's more important to look at success from a business perspective and set up the right measurement structure for your organization.
Here at LeanIX, we are using the method of objectives and key results. This way, we can manage the direction of the company as we go. Looking at your architectures requires good visibility and insights into both your current state and how you plan to move forward in the future. By combining that and an OKR (Objectives and Key Results) approach for measuring and achieving your goals, you can plan for an actionable approach to your future state. These are the ingredients for ensuring that a shift from a technology centric architecture to a value-based architecture with a product mindset will be successful.
How does EA govern this?
Once we can see the relationships between business capabilities, product capabilities, and business outcomes that drive decisions, this leads into what we at LeanIX call Actionable EA: the ability to make decisions quickly based on the enterprise architecture view throughout an organization. EAs need to focus on business outcomes to drive decisions and enforce both guidelines and policies. As a result, they have the opportunity to make strategic decisions that positively impact the enterprise and have a seat at the C-level table. EAs are the new champions of IT.
This kind of movement requires a business transformation management (BTM) model. Our BTM module provides an enhanced functionality to help users model future-state architectures to ensure the delivery of their objectives. Having a business transformation management approach will help organizations identify what will happen to their architecture at every step of their plan.
Here is an example: if we have a work stream that is meant to modernize our CRM systems, then you would see that some of the systems in the landscape would disappear, some would receive an additional interface, and others would be migrated onto a better platform (shift into the cloud, additional computing power, etc). When the work stream is completed, then the impacts on the architecture can be immediately executed into the enterprise architecture repository. This new method of planning is much more efficient compared to how it was done in the past, where people had to manually update inventories.
In the end, each organization is unique, but their ability to map out how everything is related across the board is architecturally imperative. In other words, CIOs need to be able to see how the relationship between one department's database and applications relate to another. If you would like to learn more about how to involve everyone in your organization to build a successful EA practice, don't hesitate to contact us and set up a meeting!