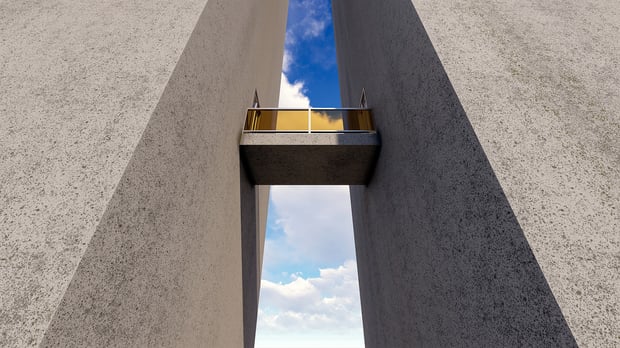 It's overwhelming — or is it paralyzing? — to think about what actually goes into product lifecycle management (PLM). As a methodology to support the upkeep of products and their data from design through to disposal, the practice of PLM demands incredible versatility and a firm grasp of nearly all moving pieces in an enterprise's business and IT landscape. It's about reducing risks and widening data sharing networks, synchronizing processes and creating workflow visibility — just about anything, really, to more intelligently manufacture and maintain lines of distributed products.
And, quite understandably, it's something that enterprises need help doing.
PROSTEP, a Darmstadt, Germany-based consultancy and software provider for PLM solutions, has been doing exactly this for over 25 years. In particular, they offer customer-specific PLM strategies that cover the applications of digital product lifecycles. Their specialties include migrating and integrating PLM processes to aid in complexity management, project audits, and, most notably, enterprise architecture management.
So it was only a matter of time before PROSTEP went up the Rhine to check out the Enterprise Architecture Management solutions from LeanIX in nearby Bonn.
The LeanIX Enterprise Architecture tool offered a dynamic inventory that instantly appealed to PROSTEP who'd been looking for a model-based approach for mapping their clients' evolving PLM architectures to the core organizational processes. In particular, the consultancy saw an opportunity to replicate its capability mapping techniques within LeanIX to obtain, in configurable and shareable reports, a real-time overview of product lifecycles tied to all related business requirements.
But at the essence of being able to better track current and target architectures, LeanIX's SaaS-based tool represented a sustainable way to prepare PROSTEP's clients for the long-haul demands of digital transformation—a commitment based in equal parts on technological and cultural adaptability.
"With the help of the LeanIX EA Suite, we're building a bridge between corporate and PLM strategy and activating the EAM potential for engineering," said Dr. Martin Strietzel, Head of PLM Strategy and Processes. "Our customers get a model-based decision base for their digitalization strategy, which they can keep updated easily within LeanIX, while the architecture evolves over the years."
PROSTEP has since become a certified partner of LeanIX, a relationship that's expected to help many leading businesses use their holistic PLM strategies to rise to the occasion of Industry 4.0. Of note, this partnership was on prominent display at the 2019 EA Connect Days, Europe's leading conference for enterprise architecture and an annual showcase in IT management.
Said Alexander Bloech, Director of Partner Management at LeanIX: "The partnership between LeanIX and PROSTEP combines solution and strategy consulting and thus creates more effective ways to manage enterprise architecture. Customers are optimally prepared for the hurdles of digital transformation and gain a competitive advantage."
---
If you'd like to learn how LeanIX and PROSTEP found mutual success as technology partners, please take a look at the LeanIX Partner Program here!
LeanIX offers a Software-as-a-Service (SaaS) application for driving Enterprise Architecture and Cloud Governance, enabling companies to accelerate their IT transformation. From on-premises to cloud native and microservices, architecture teams using LeanIX have the power to strategically support their business and take decisions faster. More than 250 global brands including Volkswagen, Adidas, Bosch, DHL, Santander, Atlassian, and Zalando rely on LeanIX to improve transparency, visibility, and drive real-time efficiencies. LeanIX addresses IT's critical need to ensure high-quality, real-time data is accessible to stakeholders whenever needed. Use cases include Cloud Governance, Application Portfolio Management, and Technology Risk Management. LeanIX was founded in 2012 by Jörg Beyer and André Christ. The company is headquartered in Bonn, Germany, with U.S. headquarters in Boston, Massachusetts.