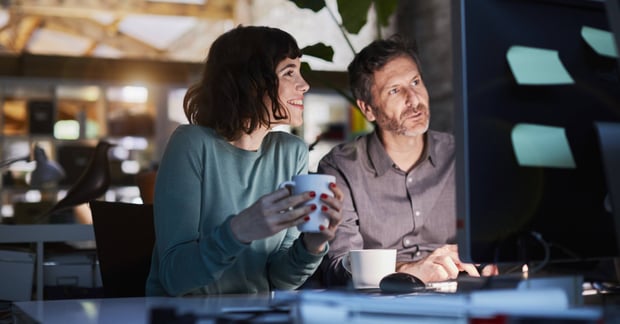 The past 2+ years have seen a massive shift to the cloud as companies adopted remote or hybrid work environments (many of which are now permanent) and sought to develop more agile operating capabilities.
Today, nearly two-thirds (72%) of IT decision makers say their organizations default to the cloud when adopting new technologies, and 69% say they've accelerated their cloud migration plans over the past 12 months.
Speed matters in many organizations, but at the same time, when moving to the cloud, it's critical to manage the migration process intentionally (or, as we say, "Fast...but not furious!"). Why? Because the best migration path varies depending on the application, not to mention multiple organization-specific business considerations.
And whatever path you follow, to optimize the ROI earned by migrating to the cloud, you need the right tools, expertise, and support to guide your execution.
In the sections that follow, we'll walk through the data-driven approach to cloud migration that LeanIX provides clients as outlined at the recent LeanIX Connect Summit by Director of Professional Services, Patrick Schober. You'll learn exactly how the LeanIX platform guides each step of the process with reliable data, high visibility, and a unified vision toward end goals.
Trading Intuition for Data and Automation
There is no shortage of subjective factors that go into transformative change initiatives in large enterprises — cloud migration included. Application owner preferences, prioritization demands, and internal political factors are just a few examples.
To execute the most successful cloud migration possible — one in which applications, processes, and costs are all optimized — it is essential to replace these subjective perspectives with data-driven decision making. Intuition is really nothing more than guesswork in most cases, and preferences of individual people or business units usually fail to consider what's best for the organization as a whole.
Enterprise architecture teams can provide the holistic view necessary to achieve high levels of data-driven ROI from cloud migration initiatives. The question, as Patrick outlines, is how deeply companies will involve these teams in the process.
Platform tools like LeanIX demonstrate just how important it is that companies do. Patrick uses an "architect elevator" analogy to drive this point home.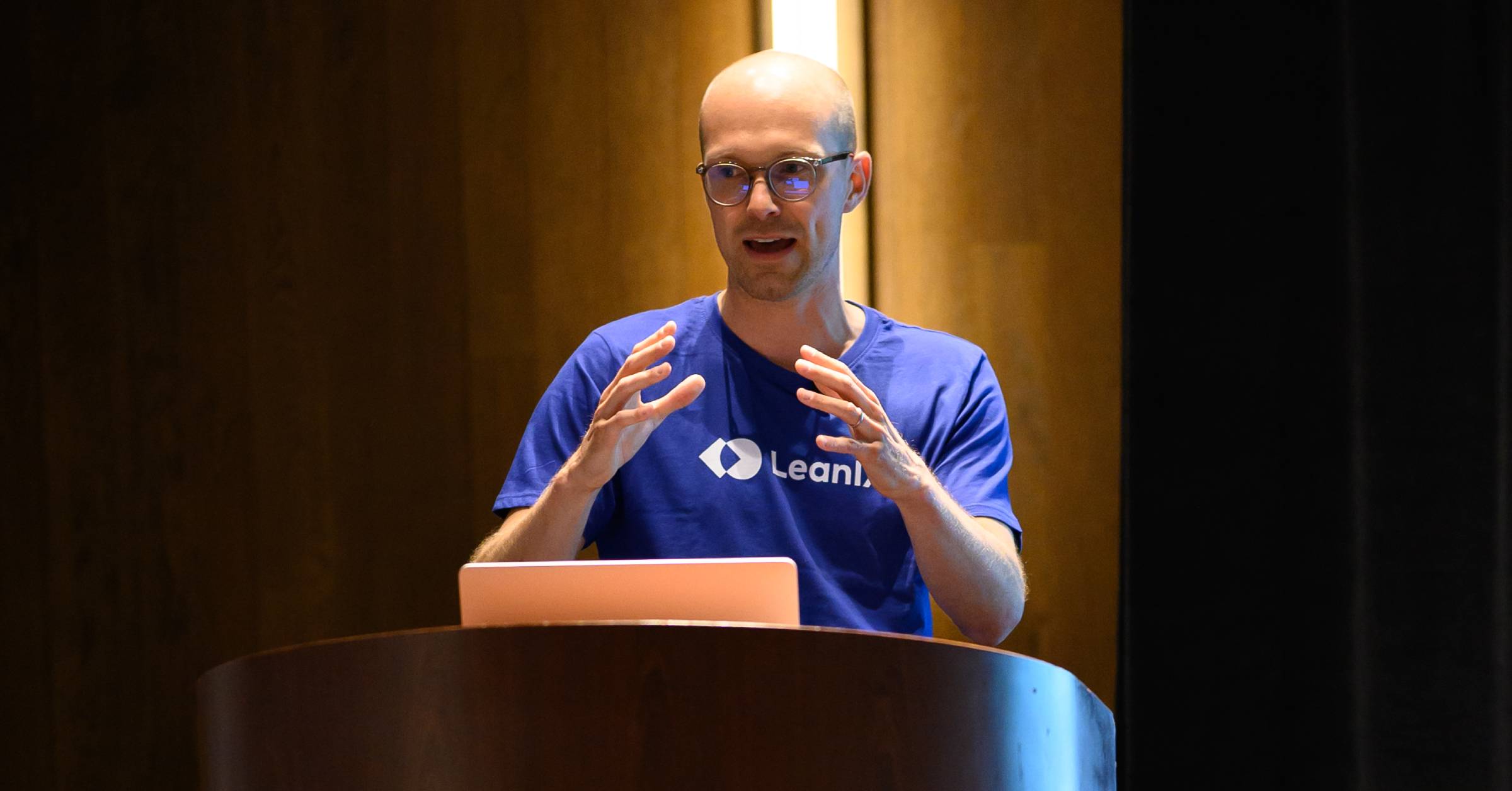 Patrick Schober, Director of Professional Services at LeanIX
With manual processes and disjointed data sources (read: spreadsheets), companies aren't able to move much beyond the lowest floors — the engine room — where they're just trying to keep up with immediate execution needs. Data and automation, however, lift companies to the penthouse level, where IT and business leaders collaborate strategically to envision the future.
The ultimate connector between the execution and strategy when it comes to cloud migration is the data EAs can provide — data covering tech components, dependencies, business criticality and the like.
When it's stored in a central repository like LeanIX, this data can be used to evaluate applications, get informed recommendations about the best cloud migration strategy, and implement secure and repeatable processes for future migration initiatives.
The Role of EA in Cloud Migration
In his talk, Patrick emphasized the opportunity that cloud migration presents for EAs to deliver high levels of business value to leaders in the organization. They can do this in three main ways:
Act as a trusted advisor by sharing expert IT and enterprise tech knowledge.
Provide transparent documentation of progress in a single source of truth.
Own the planning process and help to create repeatable, scalable processes.
Enterprise architects can help their organizations gain the trust of application owners by providing full end-to-end transparency. The LeanIX-guided cloud migration process ensures app owners and other key stakeholders know why cloud migration is important, can access the information they need at any time, know who to contact for more insight, and feel confident that they'll be part of the end result.
LeanIX's 3-Phase Approach to Cloud Migration
Preparation
During this process, you plan your strategy by tailoring best practice criteria to your own strategies and priorities. With a plan in place, you begin to gather data through surveys and other integrated solutions, such as a code analysis to help assess application cloud-readiness.
Portfolio Assessment
Next, you transparently document results on Fact Sheets in LeanIX. Once the information is entered, it's analyzed through a portfolio assessment algorithm that scores recommendation options for cloud migration action.
It scores six potential actions (the "6 Rs" developed by Amazon):
Repurchase - switch to a new service and licensing model
Replatform - alter specific elements to meet cloud requirements
Rearchitect - rewrite applications to make them cloud native
Rehost - move to the cloud without making changes
Retain - keep as-is for the time being
Retire - remove from application portfolio
You can evaluate the scores and decide on an action that best suits your needs. For example, replatforming may score slightly higher than repurchasing, but you may choose the latter based on time criticality in that particular case.
Action Plan
Once you've collected, entered, and analyzed the data as well as determined the best next steps for your application(s), you can create a cloud migration roadmap in LeanIX to guide your execution process. As you begin the actual cloud migration, you can closely track progress and examine individual applications as they make their way to the cloud.
The LeanIX Benefit
Enterprise architects and other IT leaders have the potential to be far more than execution support during a cloud migration. Armed with the right tools and data, they can provide expert insights and serve as champions within your organization for the transformative change your cloud migration will bring.
For a more in-depth walkthrough of the LeanIX cloud migration process, listen to Patrick's full talk here. [Free registration required.]