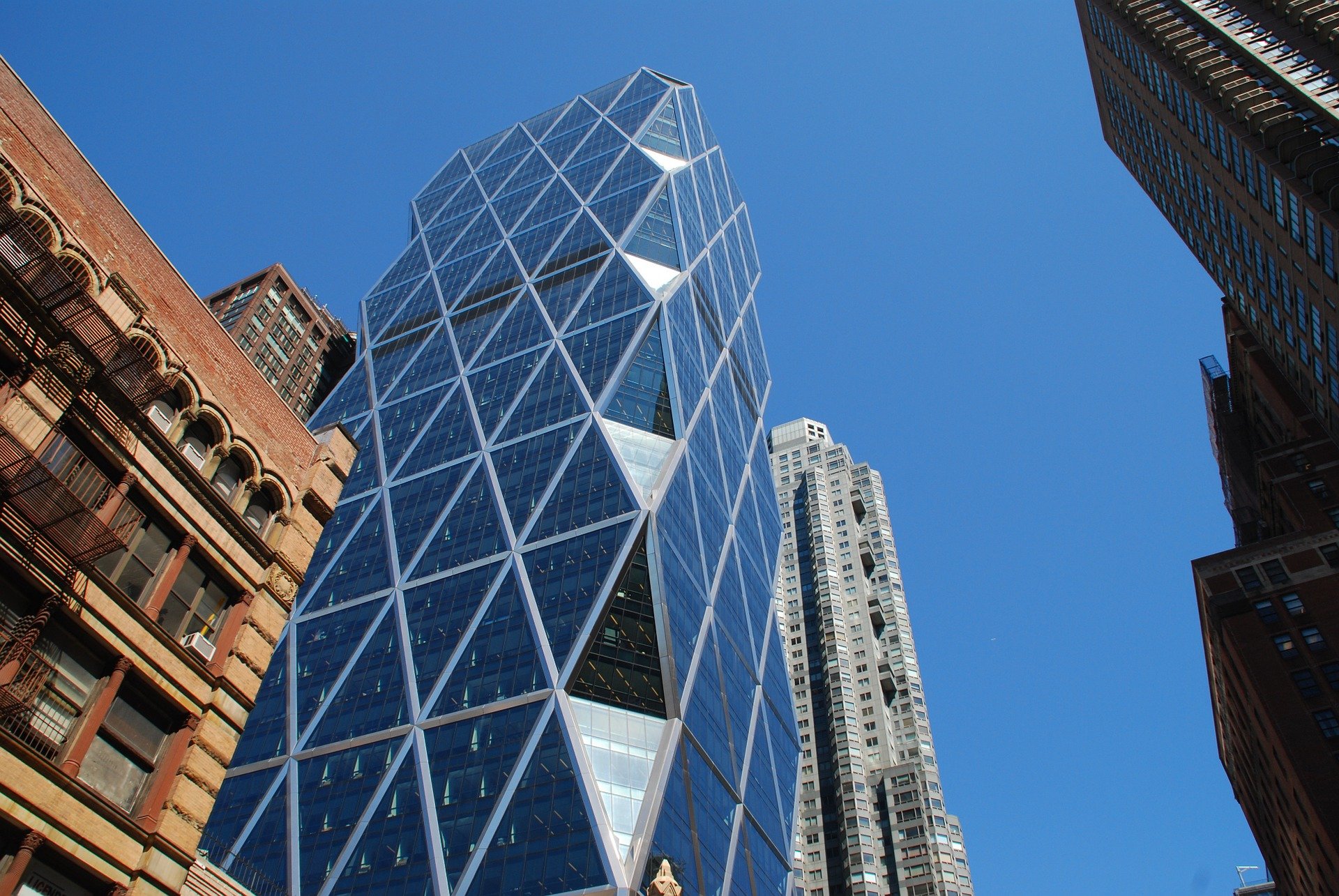 It's no secret: Very few successful companies just work without any goal, but instead pursue a business strategy with a clear view on the future of their market. Especially in today's fast-moving environment, it is almost essential to choose an enterprise architecture approach from a business, technological, information technology and process point of view. This sounds like a mammoth task for many companies that still have to take these steps. However, with the right tools, the analysis, design, planning and implementation of the appropriate measures can become an almost pleasant task for enterprise architects, while adding business-critical value. And all this can be done in a shorter time than the 2018 World Cup season. Sounds too good to be true?
Michael Schomisch, Head of Corporate ICT at Detecon International and partner of LeanIX has started an experiment with the goal of structuring Detecon itself with an Enterprise Architecture approach in 25 days to ultimately making it more agile with the gained insights. And this, while getting GDPR-compliant on the side, which in itself is a complex challenge for most companies, even after the regulation has come into force a the end of May 2018.
Michael Schomisch, Head of Corporate ICT, Detecon

"Was it simple?

The only difficult step was the self-commitment to start and keep up modeling for 25 days.

Doing so provided amazing results. I invested 1-2 hours a day, this lead to regular new insights into our enterprise architecture and the modeling technique with LeanIX itself. After 25 days I got an overview of about 80% of the entire Detecon Architecture, more than enough to start sustainable discussions with our business and IT stakeholder in a completely new way. Being GDPR ready was the first challenge supported by LeanIX. The next big thing is transitioning to the S/HANA public cloud, which in my opinion would be impossible without EA. With LeanIX, we will be able to gain all the necessary insights to migrate."
Fill your inventory
The first step on the way to implementing an Enterprise Architecture strategy is of course the filling of your "inventory". Michael Schomisch has started with the Detecon applications which is a good way to get an overview of the technological infrastructure and to get the ball rolling. In LeanIX Pathfinder, he created fact sheets for each application that list the lifecycle, dependencies, user groups, data objects, business capabilities and other information. This represents the basis for successful planning and should be populated with as much detail as possible. The more accurate the manually entered or - even smarter - imported data, the more conclusive the overviews, reports and ultimately the company-wide optimization potential will become later.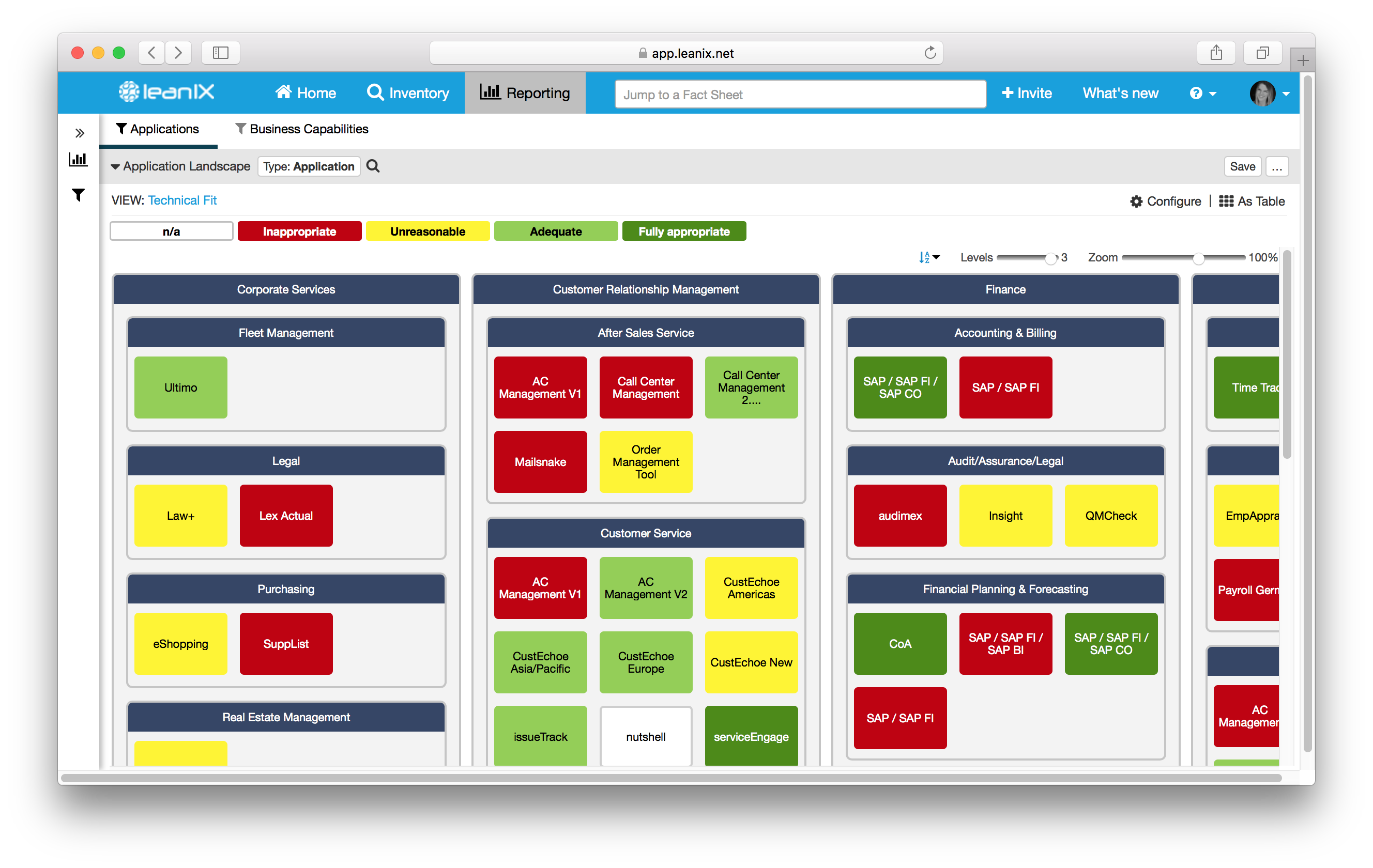 Image 1: Technical fit of applications
If Enterprise Architects have fun with their tools, even weekends won't keep them from planning. On the fourth day, Michael Schomisch implemented the first business capabilities and experimented with hierarchy levels. In the next few days, the rest of the company's capabilities had to be imported, which corresponds to Detecon's Capability Based Planning procedure. The current business architecture, which is composed of existing business and IT structures, can now be modeled. Capabilities describe what a company does to achieve its business goals, while business processes answer the question of the how.
A very special weekend stack from the real world, which contains all inventory elements, such as user groups, interfaces and data points, can also look like this, by the way: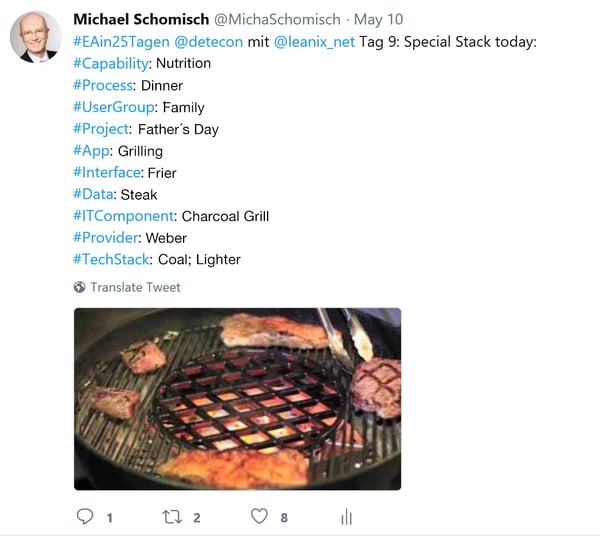 Image 2: Real-life example of what a "weekend stack" would look like in modeled LeanIX
Who says that IT specialists can only think abstractly?
Reporting for the win
The comprehensive reporting in Pathfinder now already displays the inventory elements, such as IT components, providers or technical stacks in overviews and visualizes the risk of projects and the business value using the information initially imported. These and numerous other reports, including roadmaps, are ultimately the decisive aids that make successful Enterprise Architecture Management possible. In addition, they save the manual creation of such visualizations in order to bring departments and units in the company up to speed. The reports are also always up-to-date and show the current status of the components in the company. This real-time analysis is how every modern tool in a fast-moving business world should work.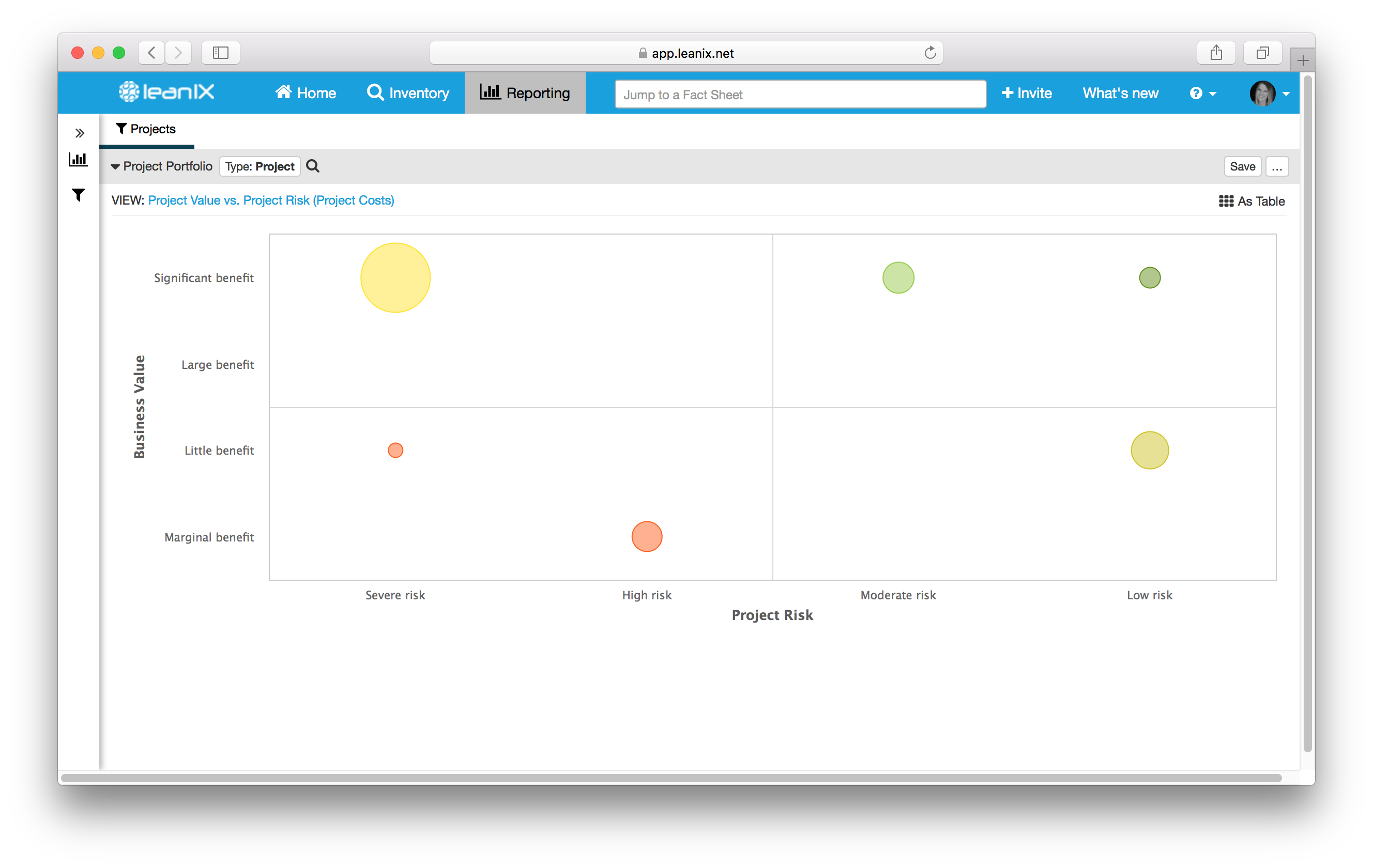 Image 3: Project value vs project risk
Speaking of which: IT specialists and software developers surely know the problem dependencies can pose. If I make changes to an application, an interface or an IT-component, other dependent applications may no longer function properly or may not behave as they should. The modeling of interfaces and data objects is a good means to not only visualize a historically evolved software jungle, but also to link the dependencies with other inventory items and make them visible in the reports. This keeps it from ending up as a quite old school and static sketch like here: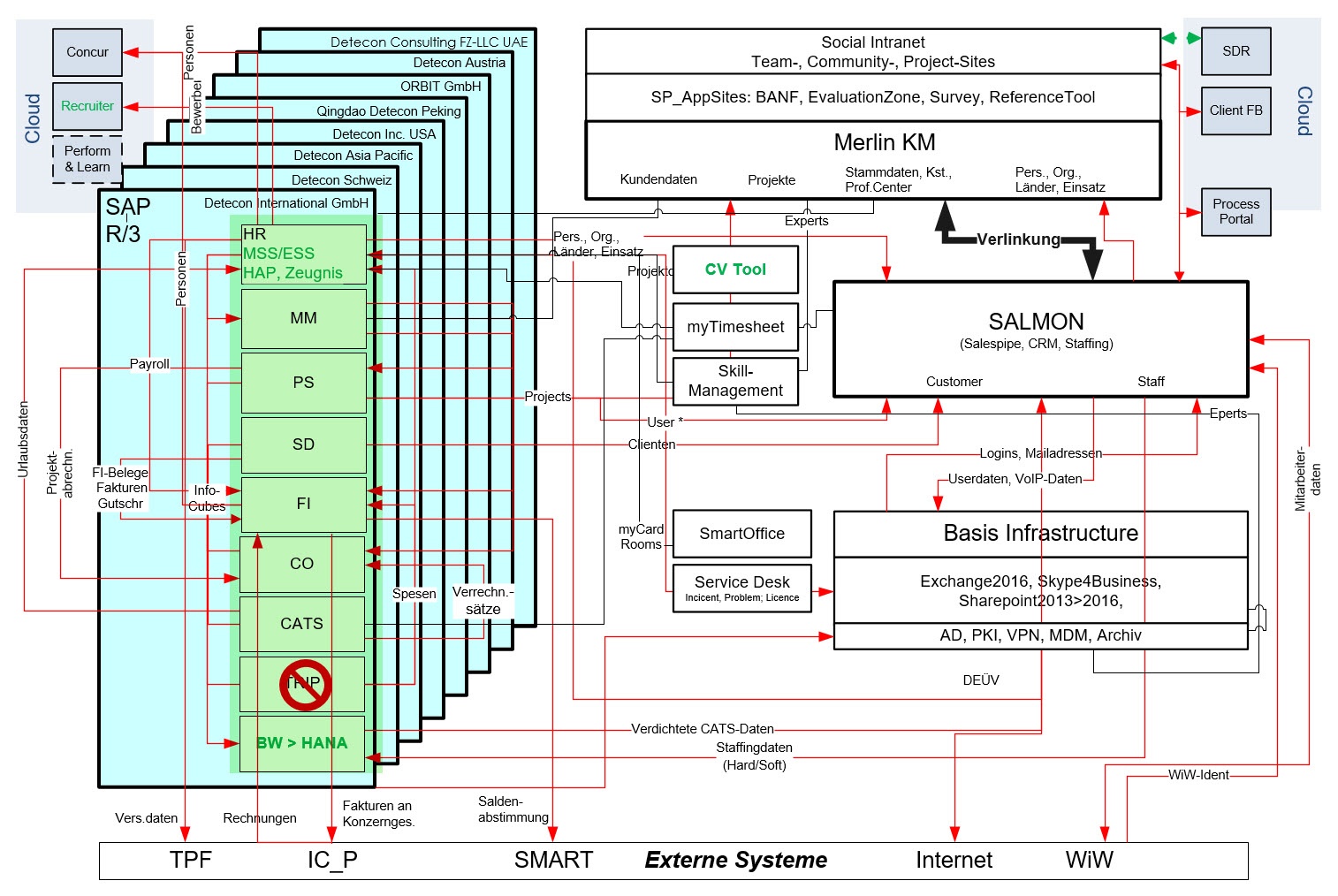 Image 4: Classic modeling of interfaces and data objects
What about the EU-GDPR?
And what about the optimization mentioned above in terms of the GDPR? Since May 25th, 2018, the EU has stipulated that companies processing personal data must provide them to the authorities if requested. Including, what exact personal data is collected and processed at which points.
Here the reporting in Pathfinder can help as well by showing which applications, data objects, etc. use personal data and where this personal data is transferred to.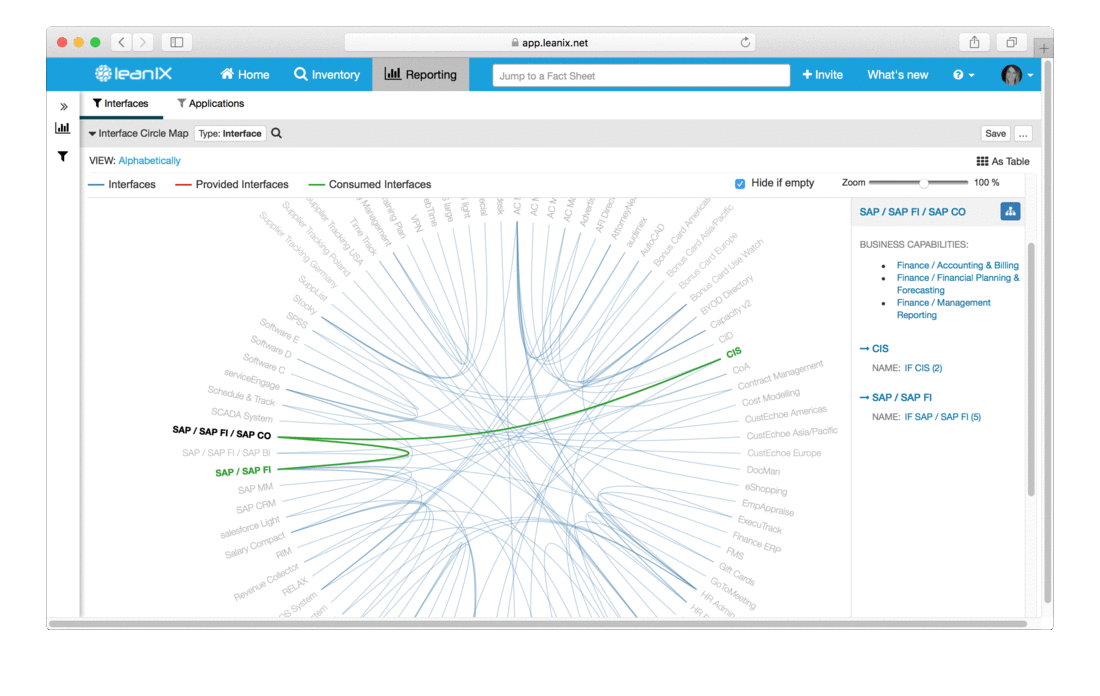 Image 5: LeanIX' interactive circle map
Since the topic is still present and extensive in nature, we also recommend our free white paper "Mastering the GDPR with Enterprise Architecture" to prepare your company for the future with this aspect of personal data collection. Especially in regard to further business planning, GDPR compliance can be perfectly implemented into the Enterprise Architecture approach instead of collecting places personal data is used and maintaining it in static spreadsheets.
At the end of his 25 day long trip, Michael Schomisch ended up with the result below, which will also serve as a showcase and shows how simple and powerful Enterprise Architecture Management can be.
Image 6: 80% of Detecon's IT-landscape mapped in 25 days
Always remember;
EA is a constantly changing structure that changes with organic growth and developments in the company.
If you are interested in getting started yourself with enterprise, feel free to check out our eBook below:
What do you think? Have you ever modeled your EA in a month?