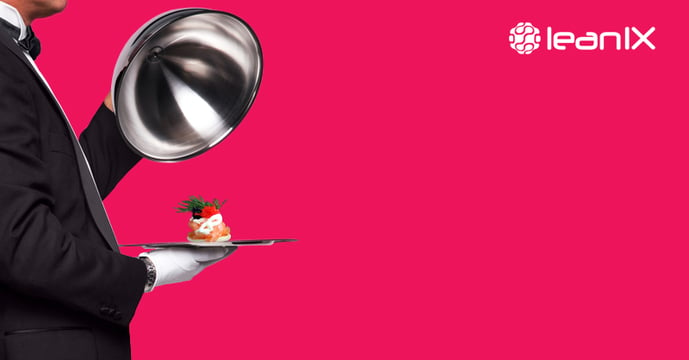 This week the theme "Apps" dominates . Everyone knows them and downloads them
thoughtlessly. For customers, apps and the related stores are an easy way to download various applications, updates, and services. But what does the "app-mentality" mean for the ecosystem of enterprise architects? The English magazine "Forbes" has dealt with this question.
Another interesting question, even if it is more of an ethical nature, is if doctors should tell patients when they will die. There is an urgent need for discussion, especially since Australian researchers can already predict this by means of AI with a 69% accuracy.
I ENTERPRISE ARCHITECTURE
No matter where and when, but now
The problem: there is more and more data and the data storage becomes more unstructured. At the same time, users expect wherever and whenever they need access to information, they can get access to information. The solution: Enterprise Content Management. Read more about the topic here.
There is no getting around
Everyone knows it, many love it and no one can do without it. The App Stores. While consumers are celebrating the App Stores, Enterprise Architects fear the effects of the stores on the EA ecosystem. Why experts are worried, read here.
II TRENDING
Faster, better, TPU V2
Google presented its Tensor Processor Unit of the second generation in May. A cloud computing hardware and software system that met all expectations. The TPU V2 is one of the fastest and most powerful processors of its kind. Exciting is the integration of KI. Read more here.
Cloud computing for ethnologists
Cloud Computing is mostly connected to the IT industry. Experts in the Mongolian Autonomous Region in northern China have developed a Mongolian language database with over 19 million words and phrases. If you want to know why, click here.
III TECHNOLOGY
Be warned, Apple user
Users of Apple MacOS computers are warned of the "most demanding" MacSpy and MacRansom malware. The malware causes screenshots to be recorded every 30 seconds, notice each tactile print, and synchronize iPhone photos. Read the full article here.
Do you want to know when your life ends?
Despite this ethical issue, scientists in Australia predict the lifespan of patients with 69 percent accuracy. Researchers used Artificial Intelligence to analyze medical imaging, such as MRI, CT, or ultrasound, of patients. Click here to read the full article.
IV ALSO INTERESTING

Stress reduction by apps
Had a long work day packed with meetings and do you feel stressed out? Or you do not know what to cook? Or do you just need a bit of motivation to meet deadlines? There are apps for all of these problems. Find out here which apps you must have.
Do it yourself: Emojis
In 2015 the Oxford Dictionary voted the word Emoji as the word of the year. Two years later, Google brings out an app, where you can draw Emojis and they are recognized automatically. One can probably discuss whether the app is really necessary, but not that it is very funny to trace the cult smilies. Click here to learn more.
Interested in more weekly news? Subscribe to our blog!