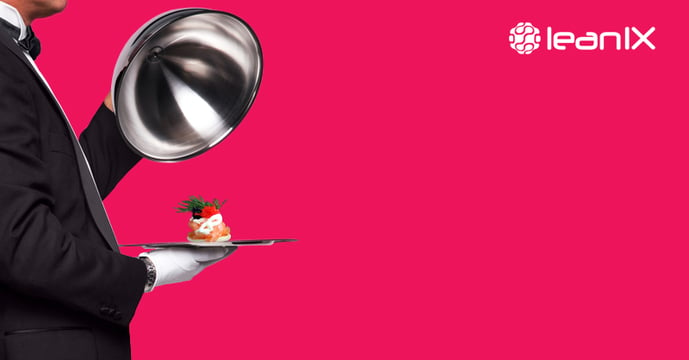 A recent Panorama Consulting Solutions study revealed that enterprise resource planning (ERP) projects took an average of 21 months to install, with 57 percent of these projects experiencing timeline overruns. How much are these overruns costing?
Looking for a way to justify Enterprise Architecture spend to the stakeholders in your company? Use our Business Case Calculator Tool for Enterprise Architects below. The tool allows for over 30 inputs, and we have added results of studies to give you benchmarks to start with. What are the top 5 tips to overcome Big Data security issues? With the majority of their infrastructure in legacy technology, governmental agencies can't realistically pick everything up and move to more modern infrastructure all at once. Federal agencies should modernize pragmatically. Learn how in the 'Trends' section below. Will Medium's new content payment plan change the scope of advertising?
What else is happening in the EA world?
I - ENTERPRISE ARCHITECTURE
Is Your Enterprise Ready for Digital Transformation?
Any manufacturing executive that has been around enterprise software implementations knows not only that new systems can take a long time to implement, but can take almost as long to change or update with new technologies. Learn how to lay the foundation for the future from this article.


Business Case Calculator Tool for Enterprise Architects
As an Enterprise Architect, you may have to justify the investment in your tools, projects, or at times the mere existence of your team. Use LeanIX' Business Case Calculator Tool to better explain EA efforts to top management and stakeholders. Download the Business Case Calculator Tool here.
II - TRENDS
McKinsey Research Shows How to Leverage the Public Cloud, Securely
McKinsey recently released a 70-page report on "Making a secure transition to the public cloud" – where the authors conducted multiple interviews with ~100 organizations, 56 of which have revenues ranging from $4bn to upwards of $70bn. The study can help a CISO understand how they can plan the transition to the public cloud. Read the subsequent interview of James Kaplan, co-leader of Mickensy's global practices in IT infrastructure and cybersecurity here.
How to Modernize Without Cutting the Cord
Federal IT comes with some baggage–much of its data is trapped in legacy technologies. Agencies can't realistically pick everything up and move to more modern infrastructure all at once. So how do they bridge the gap? Improving data sharing between new and legacy systems is the number one solution to accelerating Federal IT modernization. Click here for more info.
III - TECHNOLOGY
10 Bad Habits DevOps Admins Must Break
As DevOps is gaining traction in many organizations, including Adobe, Amazon, and Target, DevOps administrators must work to integrate development, operations, support, and management for better productivity and a smoother overall workflow. Check out the top 10 bad habits that DevOps admins must break.


5 Tips to Overcome Big Data Security Issues
Automated data collection is increasing the exposure of companies to data loss. When considering a big data solution, you can best mitigate the risks through strategies such as employee training and varied encryption techniques. Click here to read the full list of tips.


IV - RELATED NEWS
Medium Is Now Paying Partners Cash Bonuses for Quality Work
Publishing platform Medium recently debuted a new business model where readers could pay a monthly fee to access exclusive, curated content, and would reward participating partners by offering a revenue share based on a metrics like time spent reading and the more explicit positive feedback, including "claps" and shares. This change could affect the entire online media advertising industry. Learn more here.
Salesforce Is Buying MuleSoft at Enterprise Value of $6.5 Billion
Salesforce recently announced that it intends to buy MuleSoft in a deal valued at a whopping $6.5 billion. That's not necessarily the selling price, but the amount the company has been valued at based on stocks, bonds and cash on hand. Read more about this exciting deal here.
That was the week in a nutshell; let's see what next week brings!