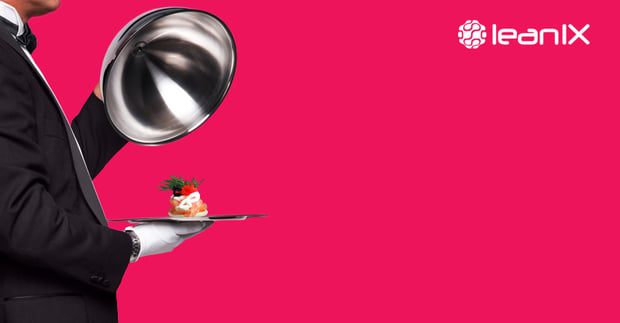 Globalization, advances in technology, shareholder activism, and the push for greater social impact make capital decisions even more difficult. Learn how to approach value-driven capital allocation through 'value architecture.'
There's no question, user engagement is reshaping many things in the enterprise. But how is it shaping ERP? Gartner just issued a prediction that worldwide IT spending is projected to increase by more than six percent this year to total $3.7 trillion - the highest growth rate seen since 2007. Is this money being well-spent? How do you gain a head start on AI? Easy. Buy it. What are the top 10 things developers which CIOs knew about their jobs? Find out in the 'Related News' section below.
What else is happening in the EA world?
I - ENTERPRISE ARCHITECTURE NEWS
Capital Allocation: Seeing the Value in Value Architecture
CIOs should develop a "value architecture" details how to evaluate investments in terms of strategy and risk appetite. The value architecture also serves as a framework for how everyone involved in the process thinks about capital allocation, including trade-off decisions and the project portfolio management strategy. Click here to learn more.
6 Ways That User Engagement Is Reshaping ERP
Enterprise software products have a history of being built around businesses, with less focus on individual users' job functions and requirements. Recent research shows that for every dollar spent in user experience (UX) design, $100 can be returned through increased productivity, reduced time spent navigating legacy systems and increased customer satisfaction. Learn the six trends that are reshaping enterprise software UX from this article.


II - TRENDS
Digital Transformation: Here's the Money, We'll Sort It All out Later
Enterprise software spending is forecast to experience the highest growth in 2018 with an increase exceeding 11 percent, and "barring unexpected disruption, the software industry is expected to continue capitalizing on the evolution of digital business," according to a statement from the analyst firm. This article evaluates how and where the money is being spent.

Get an AI Head Start: Buy It
"Despite huge levels of interest in AI technologies, current implementations remain at quite low levels," Whit Andrews, a Gartner analysts says. Learn the immense potential for strong growth from spearheading pilot AI programs by any means possible: purchasing, building, or outsourcing efforts.
III - TECHNOLOGY
Using APIs and Microservices as a Fast, Low-Cost and Low-Risk Innovation Engine
APIs and microservices are proving to be critical components of digital transformation – both to re-architect apps and for moving to the cloud. IBM's Alan Glickenhouse points to a strong third benefit: Rapid Innovation. He shares guidance, business ideas, and even architecture tips to let you take your APIs and microservices to the next level. Click here to read the full article.
IV - RELATED NEWS
10 Things Developers Wish CIOs Knew About Their Job
Developers are responsible for carrying out the technology vision of the CIO. However, many feel that the CIO does not fully understand the pressures they are up against, and what tools and training they need to succeed at their job and create the most value. Click here to read the fascinating list.
Don't Break Big Tech, Fix It
Across the Western world, the swell of populism, which offers outrage but no real answers, threatens to drown all before it. Globalization has borne the brunt of the blame thus far, but populist movements are searching for a new scapegoat: Big tech. How do we fix Big Tech? Click here to read an expert opinion on remedying Big Tech.
That was the week in a nutshell; let's see what next week brings!