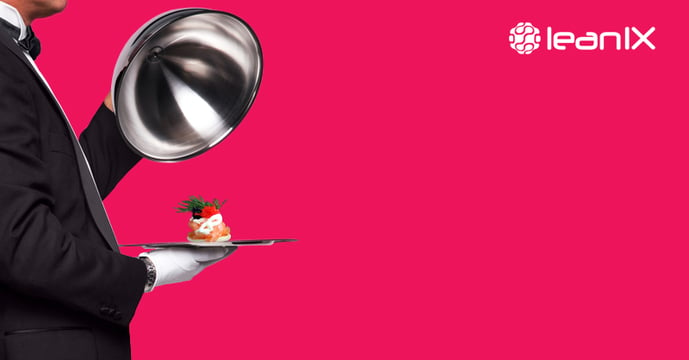 Cloud will provide the digital infrastructure of tomorrow's cities, where an estimated 6 billion of the world's population will live by 2045.

The road to modernizing governmental IT is long and treacherous. In January, the United States Department of Defense discovered that service members' locations could be mapped through data sent by their smartwatches and fitness devices to an app that tracks personal fitness information, an outcome that few had considered. Which steps should the government take to bring their software and processes to the 21st century? Architecture initiatives should be pragmatic and user-friendly; otherwise, it's a wasteful exercise in over-engineering and navel-gazing. How do DevOps influencers feel about automation?
What else is happening in the EA world?
I - ENTERPRISE ARCHITECTURE
The Science (and Art) of Business Architecture, and Why Government Needs It
Good business architecture is about more than just hypotheses and empirical data. It's about communication and influence. It is as much about the accuracy of business architecture models and products themselves, as it is about the personalities and techniques of the architects delivering them. Click here to read the full article.


3 Years After Data Breach, Office of Personnel Management Still Struggling to Modernize It
The massive data breach the United States Office of Personnel Management suffered in 2015 was due, in part, because of old technology systems and software. One of OPM's first actions to clean up the breach was to accelerate its efforts to modernize its aging technology infrastructure, yet, nearly three years later and tens of millions of dollars spent, OPM's efforts to bring its software and hardware into the modern era continue to struggle.
II - TRENDS
Cloud Computing Is Crucial to the Future of Our Societies -- Here's Why
For some, the cloud has lost its mystery and is now a utility service like water or electricity. However, cloud computing will continue to be transformative for society in many ways. The cloud will help society cope with growing volumes of data, and support emerging technologies such as artificial intelligence and help them to adapt to new platforms. Discover the many ways that cloud computing will benefit society.
Government Modernization Plans Come with Cybersecurity Concerns
The path to federal IT modernization is beginning to smooth out, but agencies are still finding rocky spots in the process, especially when it comes to security, speed and user acceptance. Read more about government IT modernization here.
III - TECHNOLOGY
DevOps Without Automation Is Like Peanut Butter Without Jelly
In this article, nine DevOps influencers offer compelling responses to the question, "How important is automation in a DevOps context, and what are the areas where automation is really needed?" Click here to read the responses.
Containers Success Stories from Three Leading Organizations
Containers hit the mainstream with many companies dipping their toes in the promising sea of containers in 2016. In 2017, we saw even more examples of organizations achieving real results with pilot projects. We have various industry-leading organizations taking strides to solve problems and improve efficiency using containers. This article takes a look at three industry-leading companies and how containers help them stay on top.

IV - RELATED NEWS
Collective Health Nabs $110 Million in Funding
Collective Health was formed as a way to cut out health insurance and instead offer employers a way to pick and choose which things they want to be covered for their employees. The hope was this would make for a less expensive and more efficient process. Today, the company caters to the health needs of more than 120,000 individuals — up from 30,000 in 2015 — across several high-profile employers. Learn more here.

Can a Headphone Company Pivot to AI?
German startup Bragi announced Project Ears, an initiative aimed at enhancing hearing aid capabilities in the smart headphone category. This week, it's pulling the curtain back on even broader ambitions to provide AI solutions to third-party IOT developers. Read the full article here.
That was the week in a nutshell; let's see what next week brings!