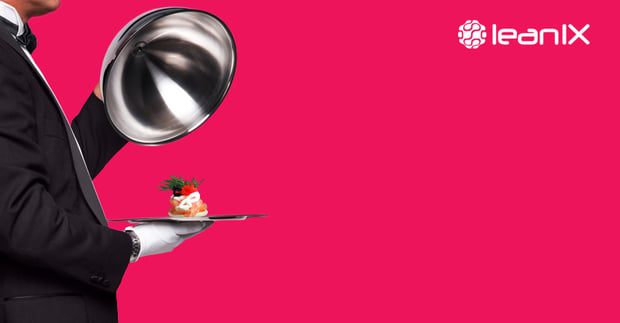 Will Artificial Intelligence eliminate the need for data models? The process of quickly excavating buried data can be automated by machine learning techniques. Read the compelling article in the Enterprise Architecture section below.
Picture a city that provides enabling technologies to citizens through a variety of vendors. LAN providers, IoT software providers, cloud vendors and many more will work together with civic leaders and citizens to achieve common goals. How should smart cities approach IoT security issues? Read more from the Trends section below. IT management is beginning to receive feedback that their current cloud designs are inadequate and in need of a re-architecture. Read the common DevOps myths and misconceptions below.
What else is happening in the EA world?
I - ENTERPRISE ARCHITECTURE
The Evolution of Enterprise Architecture
The EA discipline has grown from a complex mapping and modeling exercise to directly increasing the confidence level of executives in decision making. Click here to read about the changes in Enterprise Architecture, and tips and tricks to stay at the forefront of the evolution.
Who Needs a Data Model Anyway?
With data lakes offering to store raw data and promising schema-on-read access, data warehouses moving in-memory for vastly enhanced query performance, and even BI tools improving ease-of-use with artificial intelligence (AI), many in the IT industry are proclaiming the imminent death of the data model. Read the full article here.
II - TRENDS
Does Your IT Department Have the Proper Cloud Skills?
Right now, many businesses find themselves with a hybrid infrastructure that doesn't match up apples-to-apples. Because so many of us used a "dipping the toe" mentality when it came to cloud adoption, there was little thought into designing a company's cloud according to best-practice fundamentals. Also, for some, the recommended technologies and concepts have changed over time, leaving their cloud unable to scale properly. Click here for more info.

Why Cities Must Get Smart About IoT
Embracing IoT isn't just about making life better for citizens. It opens up new opportunities for cities to gather, process and act upon events happening locally. Once cities start ingesting data in a "smart" way, they can continually improve processes and further extend tax revenues — giving citizens more for their money. Learn more from this article.
III - TECHNOLOGY
Common DevOps Myths and Misconceptions
While many industry leaders have successfully deployed DevOps to achieve faster speed-to-market with higher quality software and first-class customer experience, there continues to be some fundamental misconceptions about what DevOps really means. Click here to read the top DevOps myths and misconceptions.


12 Kubernetes Distributions Leading the Container Revolution

Kubernetes has become the project to turn to if you need container orchestration at scale. The open source container orchestration system out of Google is well-regarded, well-supported, and evolving fast. Yet, Kubernetes is also sprawling, complex, and difficult to set up and configure. Not only that, but much of the heavy lifting is left to the end user. The best approach, therefore, isn't to grab the bits and try to go it alone, but to seek out a complete container solution that includes Kubernetes as a supported, maintained component. Learn the top 12 Kubernetes distribution solutions here.
IV - RELATED NEWS
Ubiquity6 Nabs $10.5 Million From Top Investors to Build a Deeper Augmented Reality
Smartphone AR is available on hundreds of millions of device, but it doesn't really seem like many of those devices are making regular use of the feature. Ubiquity6 recently announced that they'd raised a $10.5 million Series A led by Index Ventures, with participation from First Round Capital, Kleiner Perkins, Google's Gradient Ventures, LDVP, A+E, and WndrCo. Click here to read more.
Salesforce Introduces Integration Cloud on Heels of MuleSoft Acquisition
Salesforce hasn't wasted any time turning the MuleSoft acquisition into a product of its own, announcing the Salesforce Integration Cloud this morning. The Integration Cloud itself consists of three broad pieces: The Integration Platform, which will eventually be based on MuleSoft; Integration Builder, a tool that lets you bring together a complete picture of a customer from Salesforce tools, as well as across other enterprise data repositories and finally Integration Experiences, which is designed to help brands build customized experiences based on all the information you've learned from the other tools. Read more about the Integration Cloud here.
That was the week in a nutshell; let's see what next week brings!