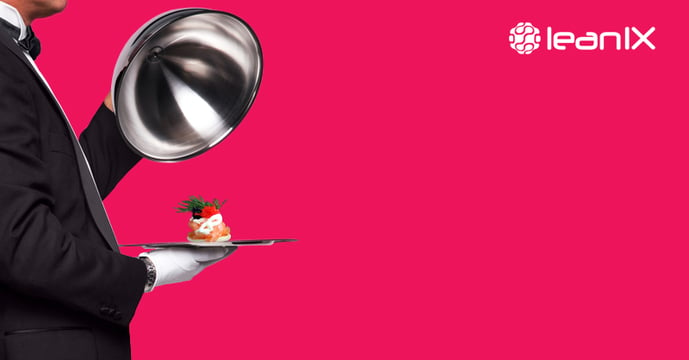 Welcome to this week's biggest Enterprise Architecture stories and hottest topics, from digital transformation, microservices to the importance of CIOs! This week brings many exciting opportunities for the business world.
What happened this week in the EA world? Find out here:
I - IT ARCHITECTURE NEWS
The Three Facets of Backup
Chris Evans of the architectingIT blog shares his insights from the recent Tech Field Days with us. Learn about the three different facets of how to deliver a backup. Each solution is tackling the problem of data protection in a different way. Click here to read all about the three solutions.
II - TRENDS
IT Transformation Is Crucial for Digital Business
Companies nowadays need to be agile to stay ahead of the competition and economically grow, and IT transformation is the main enabler of that. A recent Dell EMC and Intel study once again confirmed this movement: 81% of respondents agree that IT transformation is vital to the success of their organization. And almost all of the participants (96%), said they have digital transformation initiatives in the pipeline. Read more about the findings here.

Hot or Not: 10 Digital Transformation Trends
Okay, so we all agree that digital transformation has moved beyond a "nice-to-have" requirement. So, let's get cracking! Here is a list of specific digital transformation trends that are on many companies' radars right now i.e. Cloud-first strategy, Build-it-yourself IoT platforms or Blockchain — as well as some initiatives that are becoming less important: AI, machine learning and Interactive voice. Click here to view the full list of hot or not trends here.
III - TECHNOLOGY
Microsoft Boosts IoT Business
Microsoft wants to invest $5bn in the internet of things (IoT) over the next four years. This increased investment will support continued research and innovation in IoT. The company's aim is to develop a software and hardware ecosystem that spans distributed computing infrastructure – from edge devices and sensors to services in the Azure public cloud. Read more about Microsoft's plans here.
How to Lessen the Complexity of Microservice Communication
As development teams continue to adopt microservices, they must guarantee communication failures do not get out of control. Here are some tools and techniques to do just that. A number of methods and mechanisms have emerged that can help developers to identify and prioritize problems that span microservices. i.e. Using metrics to identify key symptoms, using logs to analyze exceptional situations and using tracing to do the heavy lifting of root-cause analysis.
Read the full article, to understand all mechanisms.
IV - RELATED NEWS
Why CIOs Belong on Company Boards
Tech onlookers were eye-rolling when they listened to Facebook CEO Mark Zuckerberg's interview last week. Most of the senators who asked Zuckerberg had no clue how Facebook really worked. This recent incident seems to be underlined by a Gartner study, which found out that only nine out of 1,086 (0.8%) board members on FTSE100 boards have a CIO, CTO or technologist background. Isn't it bizarre that almost none of the large quoted companies in the UK, Europe, and the US, have the required technology know-how on their boards? Read here the full article.
Forbes CIO Innovation Award Winners announced
Forbes announced this week the latest class of Forbes CIO Innovation Award winners at the Forbes CIO Summit in Half Moon Bay, California. According to Forbes, they will receive an award because they "(…) are pushing the boundaries of their role and are harnessing innovation to drive significant revenue growth at their organizations." Read who the 2018 winners are, here.
That was the week in a nutshell; let's see what next week brings!