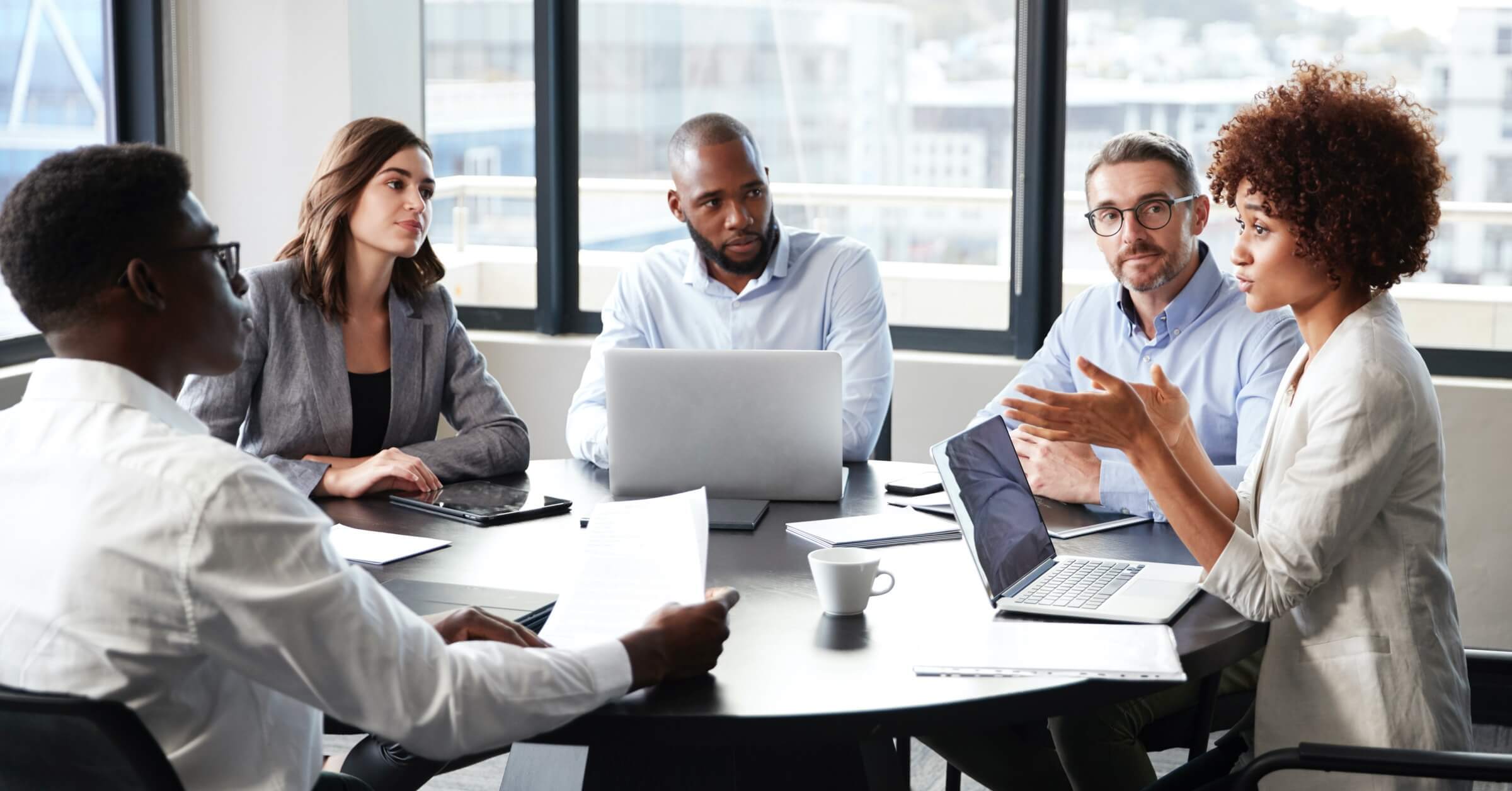 Enterprise architecture (EA) was once synonymous with Excel spreadsheets and Visio diagrams. But over time, this static discipline has become revolutionized by collaborative mechanisms for managing digital operations.
Contemporary EA tools let practitioners crowdsource information on IT landscapes and perform analytics via pre-built and configurable reports. With integrations to best-in-class software ranging from IT costs to business process management, these solutions collect data from many sources to help diverse user groups — those technically-inclined or otherwise — see their needs reflected in IT architecture.
It's a democratized approach to EA focused on delivering tangible results for businesses as a whole. Though the discipline languished for decades as a rigid practice carried out by inflexible charts and manual data entry, tool-based EA programs provide immediate architectural insights to IT and business stakeholders to uncover shared pathways to success. Such interoperability is essential in digital operations, and by enabling cross-enterprise awareness via joint repositories of data, EA teams can evaluate roadblocks to strategic initiatives across all levels of an organizations — both top-down and bottom-up.
The disadvantages of legacy EA tooling
Given the rise of the API economy and the increasing feasibility of cloud native environments, the shortcomings of legacy EA tooling have become clear:
Lack of collaboration features and integrations

High implementation and customization effort, resulting in slow time to value

Operating challenges increasing the likelihood of EA tools turning into yet another development project

Low

usability

leading to high training effort for users and low data quality

Limited availability of open APIs leading to high, manual efforts to keep data consistent across multiple systems

Low performance and/or long loading times

Low degree of innovation

(e.g., for most EA tool vendors, EA tools are only side products within larger catalogs of offerings)
Key elements of a modern EA tool
Today's leading EA tools are instead built to help organizations succeed with the future in mind. But to break it down even further, their functionality is built to drive alignment between business and IT and unlock four types of value for organizations as a whole:
1. Outcome-driven
The importance of IT when shifting to digital business models means enterprise architecture must be positioned at the forefront of organizations. In order to help lead transformations, an EA must illustrate through concrete examples how a business benefits from change. As such, modern EA tools provide:
Real-time information that offer a baseline for decisions backed by data
Interactive reporting to answer key stakeholder questions with a click of a mouse
Transparency to visualize interdependencies, uncover risks, and roll out new tech efficiently
2. Ease-of-use
Leading, peer-reviewed EA tools don't require users to be experts in computer science to operate effectively. They are built with the user in mind, an intuitive interface, and a data model everyone can understand. Here is what users of modern EA tools get out of their simplified user interface:
Improved data accuracy by automating quality assurance requests for business owners
Out-of-the box reporting backed by intelligent search and filtering
Configurability so individual stakeholders can quickly view and assess the information that's most relevant to their business requirements
3. Collaboration
With modern EA tooling, enterprise architects are no longer alone in their ivory tower. In fact, in many enterprises, they're in the driver's seat to ensure maintaining business capabilities is part of every team's day-to-day responsibilities. Modern EA tools provide such a platform by:
Crowdsourcing EA by leveraging application owners and subject matter experts
A shared language to discuss and optimize technology's impact on business outcomes
Offering pricing that doesn't punish customers by their number of user licenses
4. Agile
Modern EA tools have the capacity to predict, plan, decide, and execute upon transformation initiatives that improve competitive positioning. To meet the digital business requirements of today and the future, these tools provide:
Quick time-to-value to secure buy-in from business leadership
Visibility into the present complimented by the ability to roadmap desired future-state IT architecture
Flexibility to maintain governance amidst the adoption of new technologies
SaaS for
managing

EA

and multi-cloud

environments

In line with what has come to define modern EA tools, the LeanIX Enterprise Architecture Suite enables traditional and cloud native organizations to gain holistic views of IT landscapes.

LeanIX is a 2019 Gartner-verified "Visionary" in the field of EA tooling, used by 300+ global enterprises and 23,000 active monthly IT and business professionals. Its popularity across industries is a result of pairing intuitive features with a pricing model based on unlimited user licenses — the combination of which helps extend EA's reach in organizations. Alongside a dedicated staff of LeanIX support technicians, customers can leverage the platform's flexible data model to support common EA use cases such as:
Making it all work
While some organizations find they are able to simply implement the LeanIX EA Suite out of the box once they're onboarded by their customer success team, others find value in connecting with the LeanIX professional services team for dedicated consultation and hands-on assistance during migration projects.
The LeanIX professional services team generates focused IT and business portfolio assessments (e.g., business capability definitions, cloud-readiness assessments) and helps scale EA and cloud-native programs (e.g., data migration, baseline architecture design, cloud compliance and governance) according to precise customer requirements – a great deal of which thanks to the inherent functionality of the LeanIX EA Suite itself.
---
For clearer insights into the value of LeanIX and the differences between legacy and modern EA tools, download our poster on the subject below. Topics include:
How to know if you are using a legacy EA tool
The characteristics of modern enterprise architecture tooling
LeanIX statistics from real customer experiences
Access to a free EA Success Kit to guide your journey
Schedule a customized demo of the LeanIX EA Suite or email us for more information at info@leanix.net.