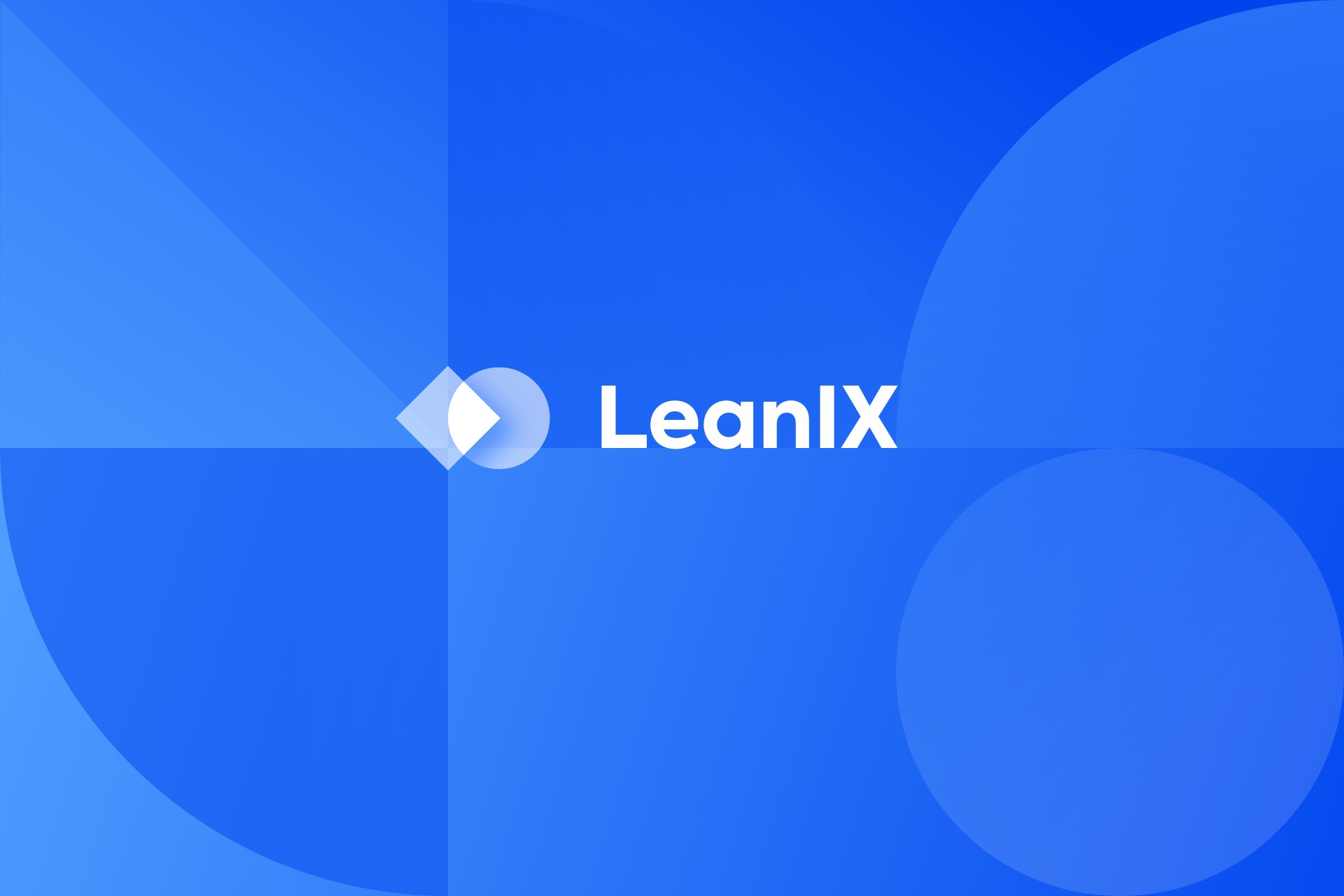 Every year, Forrester puts on the Enterprise Architecture Awards. Vetted analysts performed the first round of review, the previous winners act as final judges and vote for the teams they believe had the most impact on moving their businesses forward. The companies remain unnamed during the voting process.
The 2017 Enterprise Architecture Award winners, in alphabetical order, are the Enterprise Architecture teams at:
ABN AMRO EA Connects The Dots In A Complex Digital World
ABN AMRO is a relationship-driven, knowledgeable and digitally savvy bank, active in Northwest Europe. ABN AMRO offers in-depth financial expertise and extensive knowledge of numerous industry sectors. Internationally, the Group's operations are based on specific expertise and established market positions.
ABN AMRO rapidly changed existing business models into a digital-savvy and regulatory-compliant ecosystem to become customer obsessed while keeping compliant with regulations. ABN AMRO adopted an agile way of working to transform its business. This enables a fast and effective response to external drivers.
Business and IT jointly focus on MVPs (minimum viable products) rather than individual features or technicalities, which makes it almost impossible for the business to know whether all these individual MVPs still add up and help moving the bank into the right direction. Strategic decision-making had become a real challenge fro ABM AMRO. ABM AMRO had a clear business need for clarity and transparency with regards to the impact of trends like customer centricity, fintech, technical, and regulatory developments.


To address the challenges, the Enterprise Architecture community of ABN AMRO set out to reinvent itself, focusing on delivering business-oriented artifacts describing tomorrow's agile and data-driven foundation. The main focus in these two years was on people and culture: changing the architecture governance; executing on a new approach to architecture development, and developing a new communication style.
The chief enterprise architect reports directly to an executive board member. Additionally, the chief architect was also made the Chief Data Officer. In an increasingly digital and thus data-savvy world, the combination of data management and enterprise architecture in one team helps enormously to support strategic portfolio decisions and to co-develop high-level strategic themes.
The overall benefit was the actual enabling of informed decisions and translation of strategy into executable plans. Already, the executive board has provided positive feedback on the usability of the architectural artifacts. An annual survey among key decision makers at the bank shows that Enterprise Architects are seen as trusted partners.
National Bank Of Abu Dhabi EA Creates A Financial Business Capability Taxonomy For M&A
National Bank of Abu Dhabi, also known as FAB, is the UAE's largest bank and one of the world's largest financial institutions. FAB offers an extensive range of tailor-made solutions, and products and services, to provide a customized experience. Through its strategic offerings, it looks to meet the banking needs of customers across the world via its market-leading Corporate and Investment Banking and Personal Banking franchises.
During the third quarter of 2016 the decision was announced to merge two banks in the United Arab Emirates to become the National Bank of Abu Dhabi, the largest bank in the region. As a result, one major architectural reference model became the livewire of the merger activities. The potential target date for the completion of all preparatory work was April 1, 2017. The merge involved two organizations, with complex capabilities and multiple lines of business (retail, corporate, and investment banking) serving multiple jurisdictions.
Ensuring that business alignment remains a primary objective, the National Bank of Abu Dhabi created a comprehensive capability map for both banks to manage the classification of information in both environments by creating a complete capability inventory (for business and technology). This map would further enhance the quantification method to measure the fit of the various subject areas.
The constrained timings required from Enterprise Architecture included an agile and expedited approach for both organizations to start shaping the Day 1 requirements, as well as the interim and target scenarios. The interim state and a detailed target state architecture were based on scenario analysis from validating a target merged business organization introduced by the governing board of the new organization. Enterprise Architecture team expedited the submission of the deliverables on both sides, as well as with the consultants working on the integration of the two banks.
In a short amount of time, the Enterprise Architecture team identified business capabilities at each bank, compared them in various dimensions (such as products, processes, functional, and nonfunctional), conducted a gap analysis, analyzed various scenarios and used them to validate a hypothesis, defined target architecture, created synergies, and provided detailed impact analysis of the various systems, applications, and processes.
National Bank of Abu Dhabi succeeded in bringing together two Enterprise Architecture practices, by developing shared taxonomy and with it a streamlined vision.
RasGas EA Leads Business Transformation Through Strategic Technology Roadmap
RasGas is one of the world's premier integrated liquefied natural gas (LNG) enterprises. With operations facilities based in Qatar, RasGas' principal activities are to extract, process, liquefy, store and export liquefied natural gas and its derivatives from Qatar's North Field. RasGas, on behalf of the Project Owners, exports to countries across Asia, Europe and the Americas with a total liquefied natural gas production capacity of approximately 37 million tonnes per annum.
RasGas needed to increase synergy between IT and business, improve alignment of IT initiatives to corporate strategy and business goals, and ensure cost optimization/efficiency through cost-effective IT solutions and integrated business functions. RasGas also wanted to minimize shadow IT, as well as move away from redundant IT solutions and obsolete legacy systems.
The Enterprise Architecture team has now scaled from being an IT unit to a corporate/enterprise function. It provides an integrated view of strategic business and technology domains across lines of business, services, and systems. That was the key to optimizing project capabilities and resource utilization. Enterprise Architecture is the only management best practice that serves as a context for enterprise-wide planning and decision making.
IT and executive leadership have seen the value of the Enterprise Architecture program in promoting outcomes, so it expanded the Enterprise Architecture organization as the empowered authority to approve business solution requests and stewardship of strategic planning through short-term objectives, annual business plan, five-year strategy, and technology roadmap.
Enterprise Architecture Awards judge Jason Cook, head of EA at Mass Mutual, said, "They started small with zero resources allocated, addressed visible issues to gain buy-in, and with that momentum are now achieving significant financial outcomes."


World Bank Group EA Works For Global Development
In 2012, the president of World Bank Group (WBG) set two ambitious goals for WBG: to end extreme poverty, and to boost shared prosperity in a sustainable manner by 2030. In that context, WBG underwent a massive transformation from being a "knowledge bank" to being the "solutions bank." As the "solutions bank," WBG aimed to support every investment project manager with all the financial, knowledge, and convening resources at its disposal to tackle the world's most pressing development challenges.
WBG's Information and Technology Solutions (ITS) department re-envisioned its role as an enabler for WBG to achieve its mission by delivering transformative information and technologies to the clients.
IT had operated as a federated organization, with individual IT departments supporting business organizations in siloed fashion, building point solutions with little integration and with little consideration for interdependencies with other solutions or for cross-organizational use. Emerging technologies were deployed in a piecemeal manner, lacking an integrated rollout roadmap approach. ITS recognized that not only solutions but also culture and people were critical success factors to achieve its new mission.
Recognizing that Enterprise Architecture was not only a tool for IT transformation, but also for cultural transformation, ITS's Enterprise Architecture group defined its mandate to partner with business and IT stakeholders to ensure that the WBG's IT landscape remains cohesive, so ITS can respond quickly and effectively to business-driven changes. The Enterprise Architecture team adopted innovative approaches and stakeholder engagement models to meet the mandate while becoming a culture change agent. It brought in design studio workshops, adopted from the design-thinking methodology, bringing user-centric design to the forefront of the solutions and addressing users' needs rather than business sponsors' wishes.
The Enterprise Architecture team has now created a platform for dialog, learning, deliberation, and cooperation in WBG. Those efforts have led to a new culture of innovation, agility, and camaraderie. They have earned the credibility and trust of its stakeholders by bringing quality and analytical rigor, and by making complex topics simple to understand with innovative information visualization.
Enterprise Architecture Awards judge Claus Jenson, chief architect of Aetna, notes its "stakeholder engagement models, design thinking, and more. The Enterprise Architecture team is transforming itself along a much more customer-obsessed model."
XL Catlin EA Drives The Insurance Company's Transformation
In 2015, XL acquired Catlin and created XL Catlin, a global property and casualty insurance and reinsurance company with a $12 billion market cap. The immediate priority was the rapid integration of the business models, systems, and IT infrastructure while reducing costs by $200 million.
To enable this, XL Catlin's Enterprise Architecture team was tasked with rapidly defining and driving the target application landscape. The Enterprise Architecture team needed to build its own target operating model to ensure it was effectively collaborating on architecturally significant priorities, ensuring alignment with the target architecture wherever possible. When a priority didn't align, the team needed to ensure that the architectural debt was managed with the business.
The goal of the Enterprise Architecture team at XL Catlin is to enable the business to achieve their growth plans by managing strategic roadmaps and ensuring the implications of decisions taken in the short term are understood. To accomplish this goal, their Enterprise Architecture is active partners in the development of the business and technology strategy. It is responsible for defining target architectures for infrastructure, business, data, and IT applications, as well as their integration.
As the new business strategy began to mature, the Enterprise Architecture team also needed to define where new technologies would enable the business to drive efficiencies and create a competitive advantage. It did this through close partnerships with XL Catlin's digital and innovation teams. Using a design-thinking approach, it prioritized several business areas where it could learn about new technologies and develop business cases where blockchain, artificial intelligence, RPA, internet of things, and other emerging technologies could benefit XL Catlin.
Stakeholders support the value of Enterprise Architecture, and now the team represents the business as trusted advisors in industry initiatives, like the B3i consortium (the Blockchain Insurance Industry Initiative, whose 15 members focus on exploring the potential use of distributed ledger technology), and is actively engaged in supporting due diligence for early-stage insurance technology (insuretech) investments, working with XL Catlin's VC partner XL Innovate.
Enterprise Architecture Awards judge Mark Griffith, former head of Enterprise Architecture at Humana, said, "They demonstrated that EA plays a pivotal role in the successful merger of large enterprises. Very impressive results from the synergy targets."
In conclusion
It takes leadership and single-mindedness to attain the customer-obsessed business model: being customer-led, insights-driven, fast, and connected. The winners of the 2017 Enterprise Architecture Awards did just that; they exemplify how to achieve meaningful business impact while pursuing the Enterprise Architecture agenda.
The Enterprise Architecture teams of ABN AMRO, National Bank of Abu Dhabi, RasGas, World Bank Group, and XL Catlin exceeded expectations and took their organizations to the next level with pointed enterprise architecture efforts. Congrats to all the winners – each has a compelling story of Enterprise Architecture best practices!
---
What steps are your company taking to work towards achieving worldwide Enterprise Architecture recognition?